ACOUSTIC EMISSION SYSTEM FOR THE ASSESSMENT OF CORROSION IN REINFORCED CONCRETE INFRASTRUCTURES

Development a system that allows the determination of the degree of corrosion of a reinforced concrete structure, using non-destructive tests and Acoustic Emission technique. This technique is based on the detection of ultrasounds generated by a redistribution of the stresses in a solid element. Corrosion causes an increase in the volume of the steel, causing cracks in the surrounding concrete. The ultrasounds generated by these cracks will be detected, analysed and will serve to determine the degree of corrosion without modifying or altering the structure.
One of the new features of the project is that, in addition to the traditional parameters, the waveform of the ultrasound received will be analysed to extract more information. This waveform depends on the process that generates it and on the path travelled, so its study will allow us to deduce the phase of corrosion in which it is found.
Analysis of the waveform will allow the characterisation of ultrasounds from corrosion, which is essential for the subsequent filtering stage. By being able to differentiate between corrosion ultrasounds and noise ultrasounds, it is essential to be able to use the technique in structures in use, and the most effective way to do it is to assess the differences in the waveform, since it depends on the process that causes it.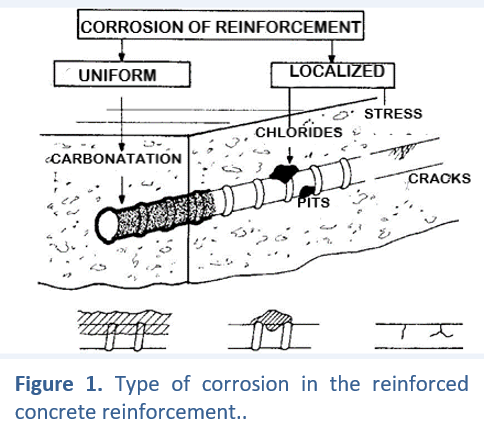 2019 -2021