DEVELOPMENT OF A LIGHT TRANSITION DOME SYSTEM IN ROAD TUNNELS FOR THE USE OF SOLAR LIGHT

Objective
Development of a structure that represents an advanced and efficient solution for light transition in tunnels, aimed at improving the current electrical projector system used.
Its main goals are:
Reduce the "black hole" effect.
Be environmentally sustainable, in a way that does not result in an environmental impact, in relation to both its operation and location.
Special attention will be paid to the behaviour of static and dynamic visual perception at the tunnel mouth and exit, according to the speeds, type of road and road safety.
Optimisation of the CIE curve
Derive economic savings at the road construction and maintenance level.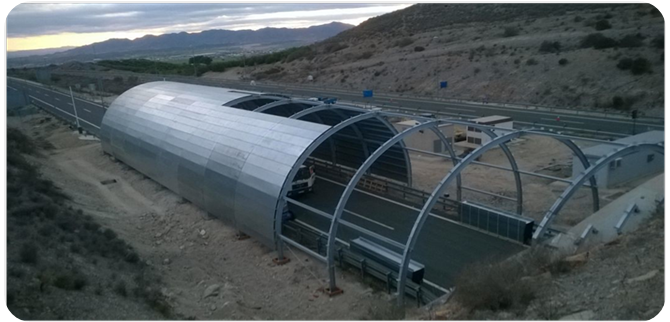 2012-2015