Revenues from the construction area of the FCC Group increased by 8.7% to 1,209.7 million euros during the first nine months of 2021
02/11/2021
Revenues from the construction area of the FCC Group increased by 8.7% to 1,209.7 million euros during the first nine months of 2021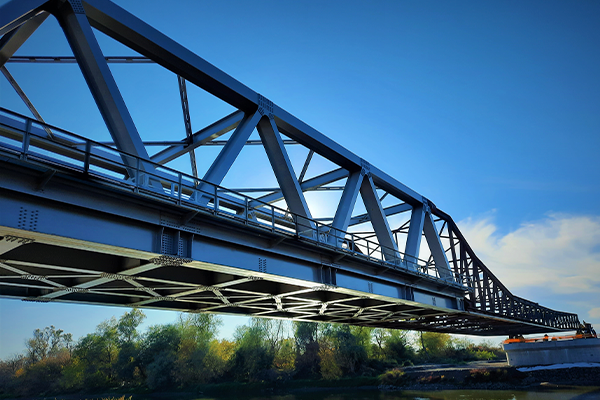 Revenues from the construction area of the FCC Group increased by 8.7% to 1,209.7 million euros during the first nine months of 2021. The revenue growth in the area is due to the sustained good rhythm of execution in projects both in Spain as in Europe and Latin America.
By geographical areas, in Spain the turnover increased by 9%, to 653.7 million euros, due to the increase in the rate of contribution in the remodeling of the Santiago Bernabéu football stadium, as well as in other projects recently awarded in the public realm. Similarly, in the rest of Europe and other markets, the turnover grew by 10.5% compared to the same period of the previous year and reached 284.6 million euros, also thanks to the greater contribution of projects under development such as the penitentiary center. of Haren in Belgium and the A ‐ 9 in the Netherlands, together with the start of the A ‐ 465 motorway in Wales, which offset the lower contribution of more advanced ones in Portugal or those completed in Ireland in 2020.
In Latin America and the US, the turnover grew significantly to 153.6 million euros, due to the greater contribution of the Mayan Train in Mexico and the start of work on a road project in Chile.
Gross operating profit increased to € 75.6 million compared to € 43.5 million in the same period of the previous year. This represents an increase of 73.8% and is based on the evolution of income already commented as, to a greater extent, on the disappearance of the impact that last year certain stops and progress delays caused in certain projects caused by measures to combat the pandemic. Thus, the operating margin in the period maintains its level at around 6%.
The net operating profit recorded was 53.1 million euros compared to 18.4 million euros the previous year.
The area's revenue portfolio closed as of September at 4,283 million euros. By type of activity, civil works continues to be the dominant one, with 80.7% of the total. All the typologies reflect the highest rate of progress in projects, with special visibility in construction.