26/02/2021
The FCC Group's construction area revenues reached 1,611 million euros in 2020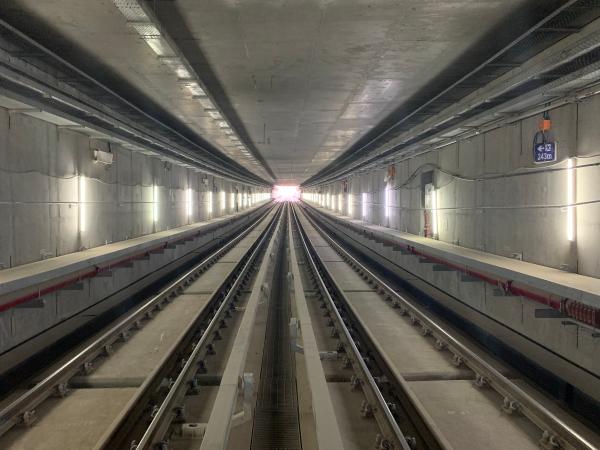 Revenues from the construction area of the FCC Group, during financial year 2020, reached 1,611 million euros. These experienced a contraction of 6.5% compared to 2019, due to the slower pace or even temporary paralysis of many international projects, mainly in Latin America and the Middle East, due to the appearance of COVID-19. This situation has not been fully compensated by the higher volume of activity related to contracts obtained and positions under development in Europe, which as a whole experienced a lower level of disruption throughout the year.
In Spain, the turnover increased by 27.6%, to 848.8 million euros, due to the good rhythm maintained in the development of projects, the most relevant being the remodeling of the Santiago Bernabéu football stadium, as well as in other recently awarded contracts. Similarly, in Europe and other markets, turnover grew by 24.5% compared to the previous year and reached 390 million euros, thanks to the greater activity carried out in new projects started in EU countries, where the A highway stands out. ‐9 in the Netherlands, the A ‐ 6 in Norway, the modernization of the runway at Bacau airport in Romania and the pace of progress in the development of the Haren prison in Belgium. In the Middle East, revenues fell to 246.2 million euros, mainly due to the lower activity registered in the construction of the Riyadh metro in Saudi Arabia, due to the harsh confinement measures decreed due to the pandemic. In Latin America and the US, the turnover has been reduced mainly due to the lower contribution due to the completion of Line 2 of the Panama metro as well as that of the Gerald Desmond Bridge in Los Angeles (USA), together with the slowdown in the development of Other ongoing projects in various countries, due to the demanding containment measures decreed therein.
Gross operating profit (EBITDA) decreased compared to 2019, reaching 53.6 million euros. This evolution is a consequence of the extra costs caused by the temporary stoppage of the activity and the supply chain breaks suffered by mobility restrictions, all derived from the emergency situation created by the health emergency measures.
All in all, the higher level of activity carried out in Europe has made it possible to soften this impact and for the operating margin to stand at 3.3%. The net operating profit reaches 20.9 million euros.
The area's income portfolio decreased slightly and exceeded 5,100 million euros. By type of activity, civil works in the portfolio represents 80% of the total and increased 3.3%, due to new hires in the international area, mainly in Europe, which have offset the low public bidding in Spain.