29/04/2021
The construction area of the FCC Group increases its EBITDA during the first quarter of 2021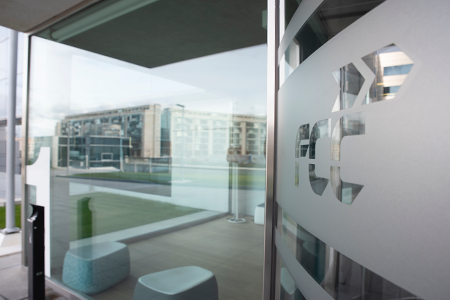 The construction area of the FCC Group has increased its EBITDA by 3.9% during the first quarter of 2021, thus reaching 21.5 million euros. This evolution is a consequence of the greater contribution of the different projects developed by the area, placing the operating margin at 6%. In turn, the net operating result recorded was 14.2 million euros compared to 12.2 million the previous year, a reflection of the positive evolution of the different projects that the company executes.
Revenues from the area fell in a muffled manner by 3.1% to 356.5 million euros due to a slower execution rate in certain international projects, mainly in the Middle East. This evolution has been offset by the higher volume of activity linked to contracts obtained and under development in Spain and the rest of Europe.
In Spain, the turnover increased by 2.1%, to 186.9 million euros, due to the good rhythm maintained in the development of projects, the most relevant being the remodeling of the Santiago Bernabéu football stadium, as well as in other recent award. In Europe and other markets, the turnover grew by 10.1% compared to the same period of the previous year and reached 71.1 million euros, thanks to the greater activity registered in new projects started where the design work of a new hospital in the UK, the E ‐ 6 in Norway, the A ‐ 465 in Wales, and the good pace in the execution of the Haren prison in Belgium. In Latin America and the US, the turnover grew to 48.5 million euros, mainly due to the greater contribution of ongoing projects in various countries, such as Mexico and the development of the Mapocho Rio project in Chile.
The portfolio in the area decreased by a minimum of 1.5% at the end of last March compared to December of the previous year to 5,076.7 million euros. In Spain, it increased 4.4% and reached 1,699.8 million euros, in an environment in which low bidding persists. In the international area, the portfolio contracted by 4.3%, due to the progress of projects that are coming to an end, such as the Riyadh metro.
By type of activity, the civil works portfolio represents 79.3% of the total. It is necessary to highlight the good performance of the industrial area, with a 13.5% growth, reaching 385.2 million euros.