The Construction area of the FCC Group increases the gross operating result (EBITDA) by 54.1% compared to the year 2018
03/03/2020
The Construction area of the FCC Group increases the gross operating result (EBITDA) by 54.1% compared to the year 2018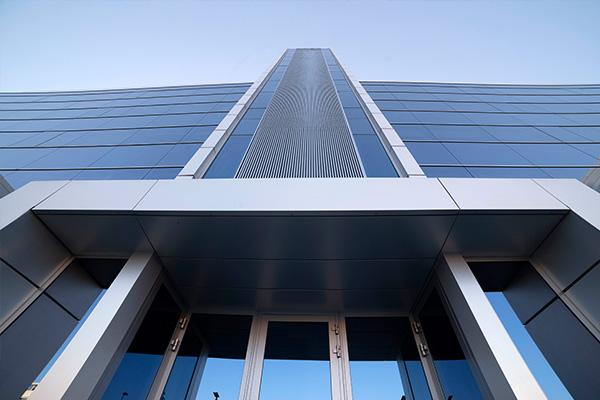 The Construction area of the FCC Group has increased during 2019, the gross operating result (EBITDA) by 54.1% compared to 2018, reaching 100.2 million euros.
The revenues of the area increased by 3.9% in the 2019 period, to 1,719.3 million euros, mainly due to the contribution of both new and existing projects, both nationally and internationally. In Spain, the turnover increases 9.2% to 665.3 million euros, due to the contribution of new
contracts such as the remodeling of the Real Madrid football stadium or the Loeches treatment complex, along with other civil and residential and non-residential building contracts. In international, especially in Europe, the US and other markets, the turnover increases by 53.8% to 351.7 million euros, as a result of the good pace of execution of various railway lines in Romania, and the increased activity in projects initiated in EU countries such as the Haren complex in Belgium or new educational facilities in Dublin (Ireland).
As for the revenue portfolio of the Construction area, it increased in 2019, 24.5% compared to 2018, reaching 5,623.2 million euros. In the last quarter he highlighted the award of the works contract and subsequent maintenance for two years, of a section of the A-9 ring road in Amsterdam (Netherlands) as well as the signing of the design and construction contract for the E6 Ulsberg highway -Vindasliene, in Norway. In Spain, it is necessary to highlight the award of the construction contract for the "closure of the island ring of Tenerife".
The net operating result stands at 77.3 million, showing the rest of the figures a positive and growing behavior, increasing with respect to 2018 by 55.8%.
Finally, FCC Construcción continues to demonstrate its experience and capacity in the execution of contracts of various kinds. By type of activity, civil work in the portfolio represents 71% of the total and that is where the highest volume of contracting has occurred in the year, mainly in the international area.