20/07/2023
The A-303 project begins to develop its first stages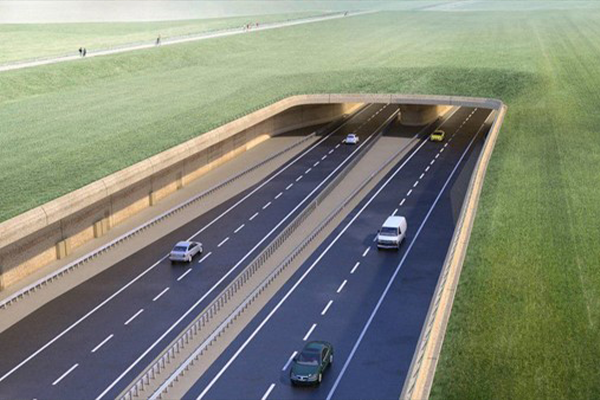 The expansion project for the A-303 motorway in the United Kingdom, awarded to FCC Construcción, begins its administrative progress. The UK Secretary of State for Transport has issued the Development Consent Order (DCO) for the construction of the Stonehenge A303 Bypass Tunnel project.
Following the decision of the High Court on July 30, 2021, the Secretary of State for Transport reissued the DCO after a long and exhaustive process of analysis. Having considered the two key issues delivered in the High Court challenge and also the suitability of the project, the Secretary of State has given consent for the construction of a new two-lane dual carriageway for the A303 between Amesbury and Berwick.
The decision has been subject to a lengthy planning and consultation process between the Secretary of State's office and National Highways in which FCC Construcción and its Joint Venture (JV) partners worked with National Highways to produce critical information for the DCO redetermination.
The project of more than 1,800 million euros will involve the doubling of 13 kilometers of the A303 motorway and will include four green bridges for pedestrians and vehicles. The project will also include a viaduct over the river to, a bypass at Winterbourne Stoke and new junctions between the A303 and A360 and the A303 and A345.
FCC Construcción will begin the project, thus expanding its broad portfolio of international infrastructures that include a solid track record in tunnel projects. The company has completed a number of major projects in the UK, including the Mersey Gateway Bridge and Enniskillen Hospital.
The key elements of the project are:
a northern bypass of Winterbourne Stoke with a viaduct over the River Till Valley;
a new junction between the A303 and the A360 to the west
a tunnel approximately 2 miles (3.3 km) long that passes through Stonehenge;
a new junction between the A303 and A345 at the existing Countess roundabout.