FCC Construcción and Samsung C&T CORPORATION sign an alliance to work together on international infrastructure projects
06/02/2023
FCC Construcción y Samsung C&T CORPORATION firman una alianza para trabajar juntos en proyectos de infraestructuras internacionales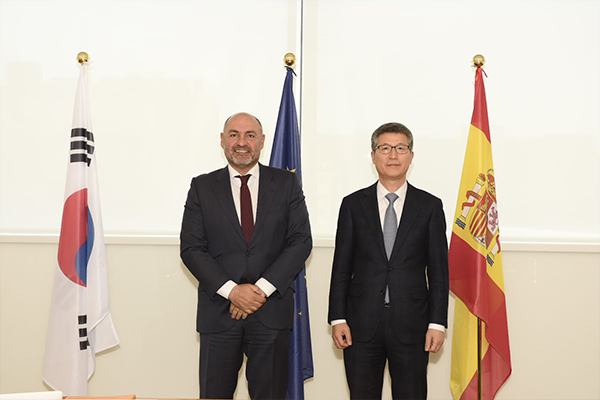 FCC Construcción and Samsung C&T CORPORATION (Engineering & Construction Group) have signed a Memorandum of Understanding (MOU) to work together on international infrastructure projects.
Both companies are international benchmarks and have extensive experience in the design and execution of large civil infrastructure projects. Samsung and FCC will cooperate to maximize efforts and ensure the development of the international infrastructure project.
The model for cooperation shall remain flexible in order to suit the specific requirements of the Target Projects and to maximize the strengths of the Parties for the global markets.
Samsung C&T's Engineering & Construction Group has completed many global infrastructure projects for roads, tunnels, railroads and airports. The group pursues to create solutions for a better world and achieve sustainable growth.
Samsung C&T's Engineering & Construction Group has more than 40 years of engineering and construction experience operating throughout the world. The group focuses on the following key areas: commercial and residential buildings, civil infrastructure and plant construction. Its landmark projects include Burj Khalifa – the world's tallest building, the ongoing Riyadh Metro Project in Saudi Arabia, and the UAE's 5,600MW Barakah Nuclear Power Plant Project.
With an experience of more than 120 years, the Construction area of the FCC Group is among the top 30 in the world. Account with a recognized international trajectory in the execution of infrastructure projects, which consolidate its leadership and its clear commitment to innovation and sustainability.
With presence in more than 25 countries, FCC Construcción has consolidated its global leadership in the design, execution and infrastructure management that contribute to the construction of a world to live in, where sustainability and innovation put themselves at the service of society to promote well-being and development.
Its experience and technical solvency diversify a portfolio that includes everything type of civil infrastructure and building, from transport infrastructures, such as bridges, highways and railways, to unique buildings such as hospitals, universities or football stadiums.