FCC Construcción joins UN Global Compact Forward Faster initiative to accelerate private sector action to reach SDGs
18/09/2023
FCC Construcción joins UN Global Compact Forward Faster initiative to accelerate private sector action to reach SDGs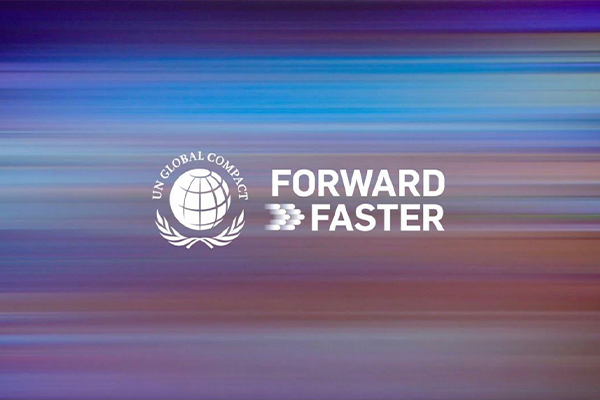 FCC Construcción joined a new initiative today to accelerate private sector action at the pace and scale needed to deliver on the 17 Sustainable Development Goals (SDGs) and meet the 2030 Agenda. The UN Global Compact Forward Faster initiative calls on business leaders everywhere to take measurable, credible and ambitious action in areas that have the power to accelerate progress across all 17 Sustainable Development Goals where the private sector can collectively make the biggest, fastest impact by 2030.
The SDG Progress Report released earlier this year by UN Secretary-General António Guterres, showed that just 15 per cent of the Sustainable Development Goal targets are on track, progress on 48 per cent is weak and insufficient and progress has stalled or gone into reverse on 37 per cent of the SDGs.
FCC Construcción has committed to nine targets in five action areas:
Finance & Investment
Align corporate investment – to the fullest extent possible – with SDG policies and strategies, and set targets, track and report on the amount and proportion of such SDG investments.