24/12/2022
FCC Construcción achieves key milestone in Pennsylvania's Major Bridge P3 Program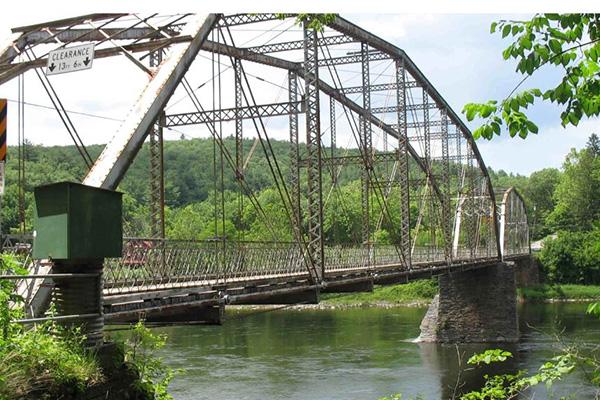 FCC Construcción Inc. today announced that it will be participating in a joint venture with S&B USA Construction to undertake the design and construction of six bridges across the Commonwealth of Pennsylvania for Bridging Pennsylvania Partners ("BPP"), a consortium comprised of Macquarie Capital and S&B USA Concessions.
Today, BPP announced that it has reached financial close – through Bridging Pennsylvania Developer I, LLC ("BPD1") – with the Pennsylvania Department of Transportation ("PennDOT") for the first package of its Major Bridge P3 program (the "Program") to replace six bridges across the Commonwealth out of nine bridges included in the Program.
The project consists of the design, build, financing, and maintenance of six bridges in critical need of replacement across the Commonwealth – I-81 Susquehanna, I-80 Nescopeck Creek, I-78 Lenhartsville, I-80 Lehigh River, I-80 Canoe Creek and I-80 North Fork – plus related roadway and supporting infrastructure, delivered under an availability-based P3 structure. Commercial close was reached between BPD1 and PennDOT on Nov. 29, 2022.
Reaching this milestone allows BPP and its partners to proceed with the design and construction of the first six bridges of the Program, with construction set to begin in September 2023 and to be completed between September 2027 to June 2028. The total value of the contract reaches 1,500 million euros.

The Program includes a total of nine bridges, six to be completed in this first package and an additional three in a second package. Macquarie Capital and S&B USA Concessions will work collaboratively with PennDOT to develop the second package of the Program under a pre-development agreement, similar to the process undergone by the parties for the first package.

These bridges are essential pieces of Pennsylvania's intra- and interstate transportation system. The Major Bridge P3 program is a great example of how the public and private sector can truly partner to deliver critical infrastructure projects faster and more efficiently than any other alternative procurement process. This procurement will also ensure that these bridges remain in good condition for many years as it includes the maintenance of the assets for 35 years after construction.
With this award, FCC Construcción continues to grow in the US market and maintains its commitment to the development of key infrastructure across the country. FCC Construction's goal is to continue developing projects committed to local communities in Pennsylvania.
BPP is represented by local firms throughout the consortium, including S&B USA Concessions, S&B USA Construction and its subsidiary, Joseph B. Fay, Wagman, H&K Group, Kokosing, Michael Baker International, Alfred Benesch and Borton-Lawson, all of which are located or headquartered in the state of Pennsylvania and have over a 20-year track record of successful project delivery with PennDOT working in multiple PennDOT districts.