FCC Construccion has renewed its commitment to the Principles of the United Nations Global Compact, implementing them and promoting them through the 2017-2018 Sustainability Report
16/10/2018
FCC Construccion has renewed its commitment to the Principles of the United Nations Global Compact, implementing them and promoting them through the 2017-2018 Sustainability Report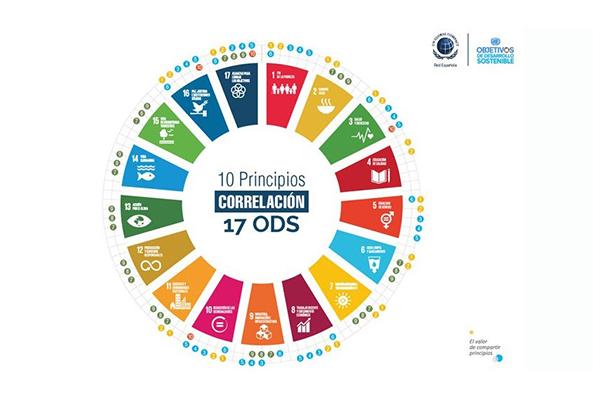 The 2017-2018 Sustainability Report highlights the relevant facts related to the way of managing human rights, labor standards, the environment and the fight against corruption throughout the year 2017. The report has been structured around the Sustainable Development Goals (SDG) established by the United Nations Organization and carried out in accordance with the GRI standards under the exhaustive option. It has been prepared based on materiality criteria, focusing on those issues that are most relevant to the organization, which contribute to compliance with the SDGs and also influence the decision making of our main stakeholders.
Between the actions that from Dept. Environment and RSC of FCC Construccion apply, stand out:
Methodology of Good Practices® in the works of the countries in which we have presence, which improves our environmental behavior.
Integrate the SDGs in the CSR policy and strategies of FCC Construccion.
Reinforcement of the environmental awareness of both own workers and suppliers and subcontractors.
Expand the inventory of greenhouse gas emissions to the international scope and carry out verification of the emissions inventory of the entire company.
Establish strategies for adapting to the company's climate change and incorporate circular economy criteria into the company's processes.
Innovation and the promotion of sustainable construction, advancing in increasingly responsible and efficient performance practices.
FCC Construccion renews its commitment to the Ten Principles of the United Nations Global Compact, based on the conviction that the Sustainable Development Goals of the 2030 Agenda must catalyze our business strategy. We are responsible and we show that with our actions we can positively influence the shaping of a more sustainable future for the generations that will happen to us.