15/06/2022
FCC Construcción wins one of the tunnel construction contracts for the Saudi NEOM project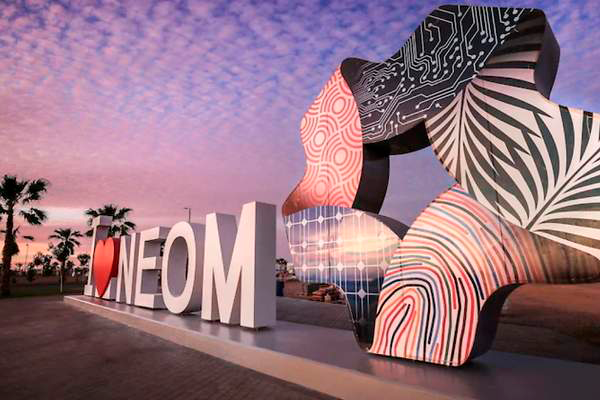 The construction area of the FCC Group has won one of the tunnel construction contracts within the Saudi NEOM giga-project. The contract constitutes one of the most important projects for the development of transport infrastructure.
FCC Construcción leads the consortium formed by China State Construction Engineering Corporation and Shibh Al-Jazira Contracting Company (FCC/CSCEC/SAJCO JV).
The tunnels will enable safe, fast and easy mobility for people and goods.
The rock excavated as part of the tunnel construction project will be processed for later reuse within the concrete lining that will be used in the tunnels as well as in other projects, guaranteeing a minimum impact on the landscape.
NEOM CEO Nadhmi Al-Nasr stated that this award marks another important milestone in the development of the NEOM project. "The sheer scope and scale of the tunneling work to be undertaken highlights the complexity and ambition of the project," he said.
FCC Construcción has recently been appointed Preferred Bider for the construction contract for the tunnel and the main works of the A303 from Amesbury to Berwick Down, passing through Stonehenge (United Kingdom).
The construction area of the FCC Group has executed more than 700 kilometers of tunnels. It has built tunnels of various types, road, rail, metropolitan, water supply. Many of them have been a challenge for engineering due to technical difficulties and terrain conditions.
About NEOM project
NEOM, an acronym for New Future, is the name of the new city and economic-technological area, with an area three times that of Cyprus, that Saudi Arabia is promoting in the northwest of the country, facing the Sinai Peninsula.
NEOM will be a special economic city of 26,500 square kilometers (the size of Cyprus multiplied by three). The main goals are to attract foreign investment from multinational companies, diversify the Saudi economy, create free market space.