24/08/2022
FCC Construcción completes the North Runway project at Dublin International Airport (Ireland)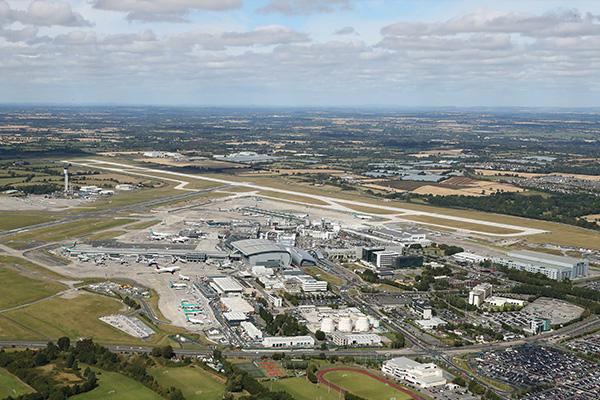 FCC Construcción has completed the design and construction of the North Runway at Dublin Airport (Ireland).
The new runway, located on daa lands some 1.69 kilometres north of Dublin Airport's existing South Runway, will support the creation of 31,200 new jobs and €2.2 billion in additional economic activity. The development of North Runway has been part of Dublin Airport's long-term strategic planning and land use prioritisation since the 1960s, which has enabled delivery within Dublin Airport's existing campus, substantially mitigating cost, disruption and limiting construction time.
Commenting, daa CEO, Dalton Philips said:
"The opening of North Runway is an exciting milestone for Dublin Airport and Ireland, with the delivery of this once-in-a-generation piece of vital national infrastructure positioning Ireland for economic growth for many decades to come. The addition of North Runway will further enhance the role of Dublin Airport as a vital economic enabler for Irish tourism, trade and foreign direct investment. I am enormously proud of everyone who helped deliver this remarkable piece of aviation engineering both on budget and on schedule, ready to commence operation at a vital time for aviation and for Ireland."
FCC in Ireland
FCC Construcción has a strong and stable presence in Ireland through fundamental infrastructure projects for the country's development: expansion of the M-50 urban motorway from two to four lanes in each direction, which constitutes the Dublin ring road around which The accesses to the city are articulated, and in particular, to the airport and the port of said city. The Enniskillen hospital, which has an energy demand management center, making it one of the most modern and advanced hospitals in Europe in terms of energy efficiency.
The design and construction of two buildings for the Dublin Institute of Technology (DIT) higher education center on the Grangegorman campus in Dublin (Ireland) has recently been completed. They currently provide university services to 10,000 students and staff at the Grangegorman Center for Higher Education.
FCC Industrial, within the Dublin airport facilities, carried out the renovation of the fuel supply facilities for aircraft and the airport's hydrant system. With this infrastructure, FCC Industrial enables an improvement in the capacity to supply fuel to aircraft at Dublin airport.
FCC airport experience
FCC Construcción presents a broad portfolio in the design and construction of highly complex airport infrastructures connected to citizens, such as the T-1 Passenger Terminal at El Prat airport in Barcelona, the third runway and the new T4 terminal at Madrid Barajas international airport , the terminal building and the parking lot at Palma de Mallorca airport, the Control Tower at El Dorado airport in Colombia, the remodeling of the runways at Riga airport in Latvia.