21/09/2022
FCC Construcción completes the first section of the Mapocho Rio urban park (Chile)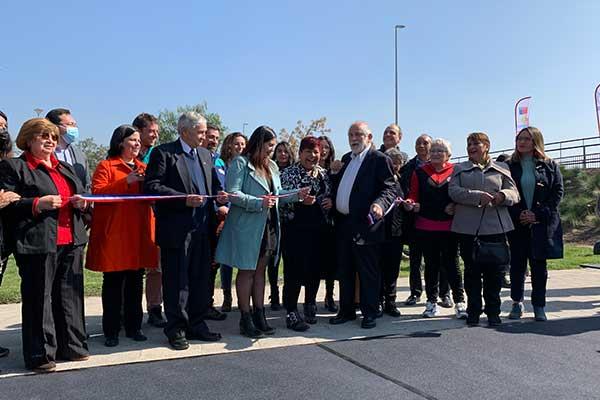 FCC Construcción has completed the first section of the Mapocho Rio urban park, one of the main urban parks being developed in the city of Santiago de Chile.
This first stage covers an area of 8.2 hectares and a length of 1.4 kilometers. The park is made up of an area for children's games and water, a vegetable restoration with native vegetation, a rest area as well as other social areas. The movilidad del parque is backed by bicis rails.
The Mapocho Rio project, with six phases, of which five are carried out by FCC Construcción, which includes a performance in more than 80% of the totality of the project, covering a total area of 42.6 hectares. It is one of the largest urban works in the Metropolitan Region of Santiago de Chile.
Currently, FCC Construcción is developing the Puente Industrial project, a viaduct that will cross the Biobio River, one of the main rivers in the Chilean country, both because of its geographical characteristics and its economic and historical importance.