For the tenth consecutive year, FCC Construcción obtains the "Cálculo y Reduzco" seal from the Registry of carbon footprint, compensation and carbon dioxide absorption projects
23/12/2022
For the tenth consecutive year, FCC Construcción obtains the "Cálculo y Reduzco" seal from the Registry of carbon footprint, compensation and carbon dioxide absorption projects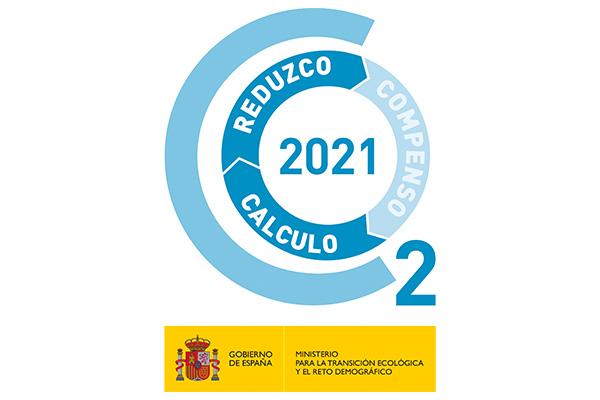 FCC Construcción has once again positively renewed one more year and has been carrying out since 2012, its registration in the Registry of carbon footprint, compensation and carbon dioxide absorption projects of the Ministry for the Ecological Transition and the Demographic Challenge, for which presents the 2021-2025 Emissions Reduction Plan, thus obtaining the "Cálculo y Reduzco" seal.
FCC Construcción was the first construction company in Spain to carry out this transparency exercise, thus repeating its participation since the Registry was established.
The calculated financial year has been 2021, the year in which, after achieving the objective in 2020, 100% of the activity has been verified, under the ISO 14064-1 Standard, which corresponds to the verification of GHG emissions. produced in 22 countries. This achievement represents the culmination of a path begun in 2010, when FCC Construcción began to integrate the concept of climate change into its organization with the design and implementation of a novel protocol for the quantification of Greenhouse Gas emissions under construction, becoming the first Spanish company in the sector to submit its emissions to external verification by AENOR.
In addition, for the calculation of emissions for the year 2021, the company has substantially expanded scope 3, expanding the calculations of units of subcontracted works, as well as using for the calculation factors that cover the complete life cycle upstream, of the materials . Despite this, total emissions have been reduced by 4% compared to 2020, thanks to the efforts made by the works, as well as by the sector, since it is important that the entire value chain is directed towards the same emissions reduction target if we want to continue seeing positive results such as the one achieved by FCC Construcción in 2021.
Continuing with this exercise of responsibility, in 2021, FCC Construcción undertook to draw up its Sustainability Strategy, which will define the environmental, social and governance (ASG) lines that the company wants to work for in the coming years, in the which includes the fight against climate change and its goal of becoming carbon neutral by 2050.