27/02/2018
FCC Construcción advances in the execution of the El Alamein desalination plant (Egypt)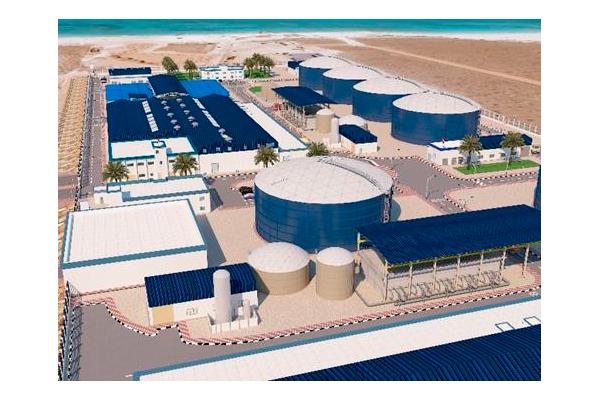 The infrastructure area of the FCC Group advances in the construction of the El Alamein desalination plant (Egypt). The Egyptian Ministry of Defense awarded Aqualia in 2016 the design, construction, start-up, operation and maintenance project of the desalination plant.
Within the synergies of the FCC Group, the infrastructure area is executing, jointly with Aqualia, the construction of the plant. The project has a budget of 114.6 million euros and a deadline of 24 months. The plant will desalinate seawater through reverse osmosis technology. It is situated on the Mediterranean coast, in an area of increasing tourist development.
It will treat 150,000 m3 / day, thus satisfying the strong water demand in the area. FCC Construcción has proven experience in the development of large civil infrastructure linked to the citizen. In addition to the El Alamein desalination plant, the infrastructure area of the FCC Group participates in the construction project of the Abu Rawash sewage treatment plant in Cairo, Egypt, and finalizes the details to begin the execution of the Plant of Wastewater Treatment (WWTP) of Arraiján, in Panama among others.