17/07/2018
FCC Construccion reaches 80% progress in the Line 2 project of the Panama Metro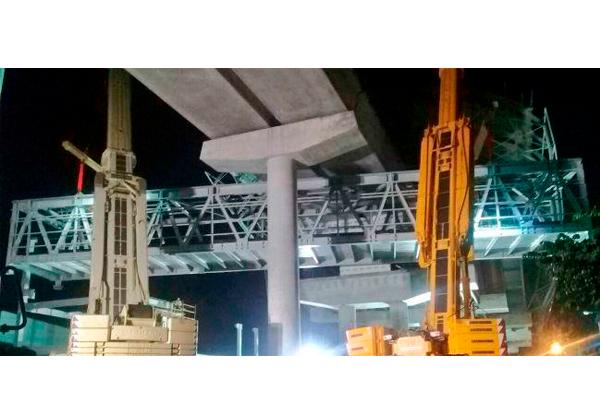 The construction area of the FCC Group reaches 80% progress in the Line 2 project of the Panama Metro. On June 5, the president of Panama visited, together with the Secretary of the Metro, the development of the works.
During the visit of the president of Panama, the first train of five wagons to be used on Line 2 was found and located in the area of the depots and workshops of "Nuevo Tocumen".
The Line 2 project of Metro Panama began in October 2015, and has generated more than 5,300 direct and indirect jobs, of which 40% are local. This infrastructure when put into full service, scheduled for April 2019, will benefit more than 500,000 Panamanians living in the eastern sector of the capital. The project has 21 kilometers in length and with 16 stations, which will hold 40,000 passengers at rush hour and will be moved with 21 trains. The estimated time of travel between "San Miguelito" and "Nuevo Tocumen", once Line 2 is operational, will be 35 minutes. The trains will have the necessary facilities to be used, comfortably, by people with limited mobility.