09/07/2018
Students from the University of Riyadh visit different projects of FCC Construccion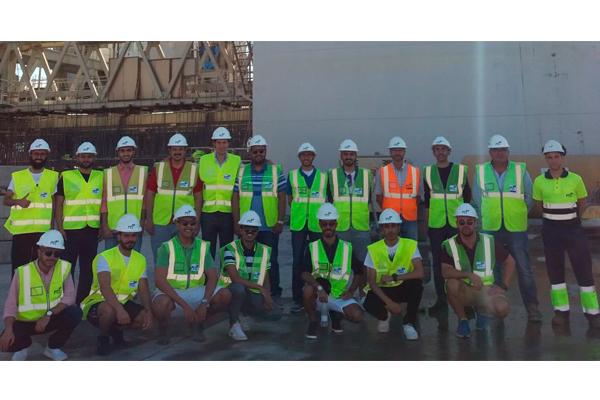 The construction area of the FCC Group has been visited by a group of industrial and civil engineering students from the University of Riyadh.
Within the collaboration agreement between the FAST Consortium and ADA (client) annually, FCC Construccion welcomes students in the final phase of the engineering career and shows them the different national projects, so that they obtain a vision of the experience and capacity of the company for the realization of any type of national and international work.
During the first day of the visit, a presentation was made of the company, of the technical services, showing the case of execution of the Wanda Metropolitan cover as well as the commuter station of Sol (Madrid). On the same day, HR made a presentation of the retention and talent recruitment policy of the FCC Group construction area. In later days we visited: Metropolitan Wanda, cajoneros of the Port of Algeciras and works of the La Sagrera station in Barcelona.
All students showed a clear interest in the company, and could contemplate the capacity of the same for the execution of civil works of any kind.