29/04/2022
The construction area of the FCC Group increases revenue by 1.6% in the first quarter of the year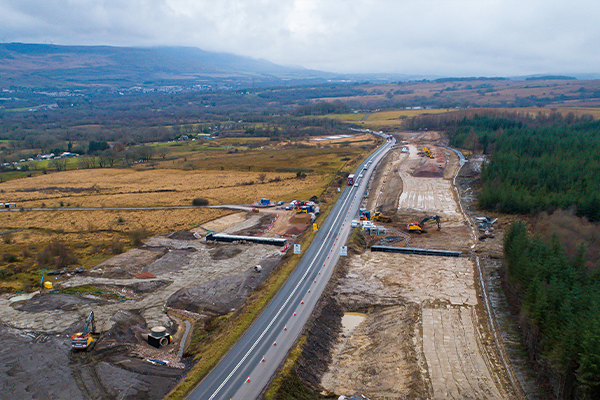 The construction area of the FCC Group has increased revenues by 1.6%, reaching 362.3 million euros, during the first quarter of 2022. This growth in revenues is explained by the positive behavior and degree of progress of the projects initiated in all the geographical areas in which the area operates.
By geographical area, in Spain the turnover grew to 196.8 million euros, a 5.3% advance, in line with the set of activity forecast for the period and in which the contribution of the reform project continues to stand out of the Santiago Bernabeu stadium. In the rest of Europe, turnover grew by 15.9%, to 82.4 million euros, with an increase that is supported by the greater contribution of toll roads under development in the United Kingdom and the Netherlands (A‐465 and A‐465). ‐9, respectively). In Latin America, revenues increased by 9.9%, with 53.3 million euros, thanks to the greater contribution of the construction of metro line 2 in Lima and Section II of the Mayan Train in Mexico.
The gross operating result remained stable at 21.7 million euros, with an evolution very similar to that observed in revenues and with profitability and contribution progress in the projects without significant or noteworthy changes during the period.
For its part, the operating margin is stable at 6% of revenues.
The revenue portfolio at the end of the first quarter of 2022 was 4,751.6 million euros, with a growth of 19.3% compared to the end of 2021. This figure does not yet include relevant awards such as the GO Expansion project in Toronto , which is one of the most important contracts in the history of Ontario or the Bridge project in Pennsylvania (USA) for the rehabilitation of a set of bridges and road infrastructures.