DEVELOPMENT OF A MAPPING SYSTEM IN INDOOR ENVIRONMENTS OF REDUCED DIMENSIONS USING AERIAL ROBOTS AND ADVANCED SENSORICS

Objective
Development of a georeferenced mapping and automated tracking system for confined environments mainly tunnels worksites and trenches. The challenge consists in applying a new monitoring technology that will require the development and deployment of a set of aerial autonomous robots (drones), as well as the design and development of control systems and algorithms to ensure communication with the robots.
Development of miniaturized electronics for robots. A series of robots with miniaturized components is designed and developed to have easy access to confined areas in tunnels and especially in trench scenarios.
Georeferenced 3D mapping in limited-sized environments, with low brightness and poor contrast in textures. For the georeferencing of underground spaces, it makes use of LiDAR technology, ToF (Time of Flight) distance sensors, smart tags, and the development of intelligent SLAM algorithms through machine learning processes.
Sensory fusion of images and laser. The project matches different image gathering techniques to achieve a much more accurate mapping in the generation of georeferenced point clouds to analyze the process of construction and maintenance requirements.
System development to remove human risks. The ROBUST system aims to eliminate virtually all human intervention in the process making use of intelligent autonomous navigation without visual contact with the robot, even in areas of low GPS and radio connectivity.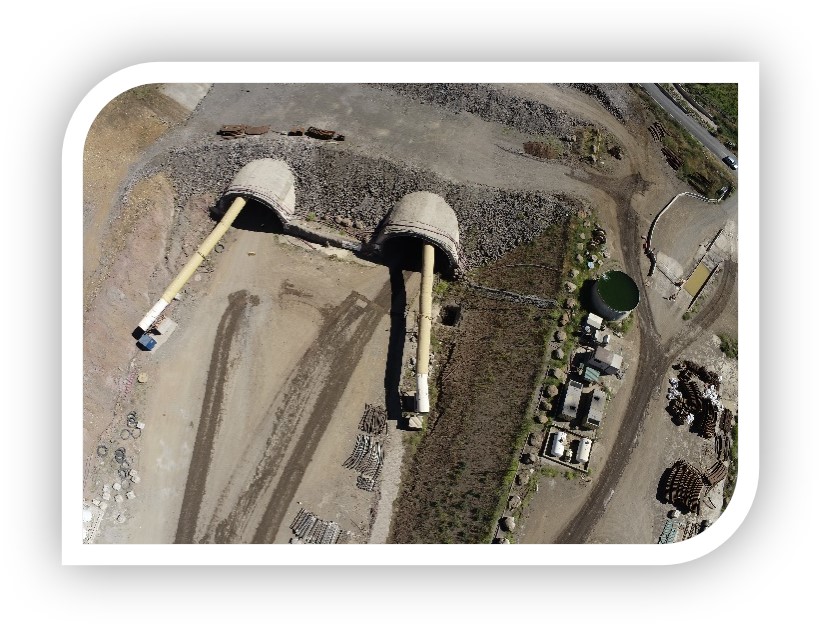 2021-2023