SUSTAINABLE ROAD ELEMENTS FOR SPEED REDUCTION

Objective
Generate sustainable road elements for speed reduction to be more competitive in the Smart Cities environment, in addition to innovating in traditional construction materials.
Specific goals:
Power generation.

Designs will be studied for their best integration in the speed reduction elements for the maximisation of power generation, based on solid-state materials
Energy storage and management systems will be assessed to maximise the efficiency and use of the power generated.

Safety signage and signalling.

Smart light signalling activation systems that manage the use of power and at the same time facilitate identification by drivers and pedestrians will be studied.

Connectivity with the environment.

Low consumption and low data transfer communication systems will be studied,
Comparison of new communication protocols and emerging technologies.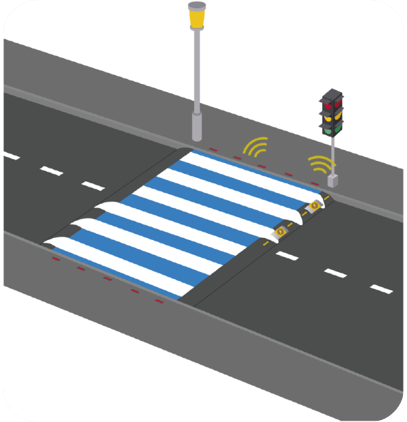 2018-2021