NEW HIGH VISUALISATION SIGNALLING SYSTEMS: AUTONOMOUS PERSONAL LIGHTING SYSTEM

Objective
Design, develop, test and implement new high-visibility signalling systems. Developed in response to improve safety and health conditions at work, the reduction of occupational risks and the research and implementation of new protection systems.
The aim is to cover society's current demand and a latent need to existing problems both in the field of occupational risk prevention and in any activity of daily life in which it is required.
The project aims to improve the current risk prevention systems produced by the lack of visibility, through the design, development and implementation of new occupational safety systems based on smart materials (photoluminescent, electroluminescent) and "energy harvesting" devices for individual use with a full operating range (10-12h).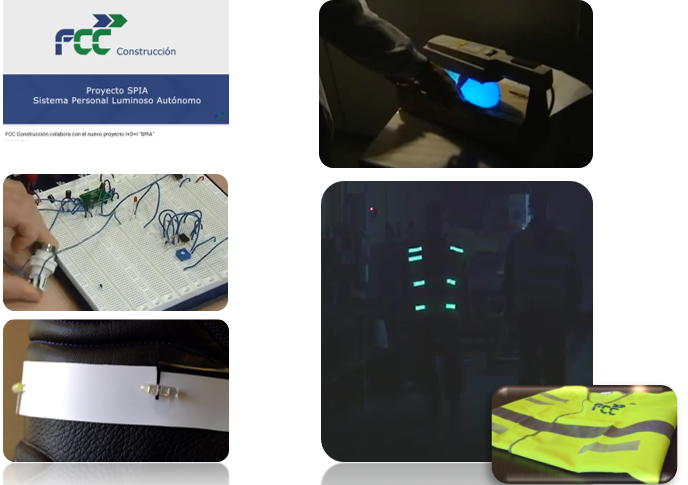 2011-2014