CONCRETE WITH A HIGH PERCENTAGE OF RECYCLED AGGREGATES FOR STRUCTURAL USES

Objective
Research and development of a new high-performance concrete with high CDW content for use in structural elements in direct contact with the soil.
Its main goals are:
Development of a specific CDW treatment system for use as high-performance concrete aggregates.
Development of new concrete formulations with a very high content of CDW in its aggregate fraction (a content up to 50% in its generic fraction).
Development of new additive systems that are capable of counteracting the effect associated with the presence of CDWs in the formulation while introducing self-compacting elements.
Development of new fibre reinforcement techniques for elements in direct contact with the soil.
Validation of the new material and study of its behaviour in real work and laboratory environments.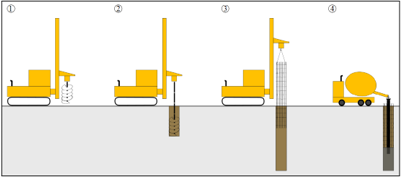 2011-2014