DEVELOPMENT OF BETTER LOCAL INFRASTRUCTURE REHABILITATIONS

Objective
To develop a new type of single or dual layer rigid pavement to optimise comfort and safety requirements, as well as those associated with rolling efficiency, always with profitability in mind.
Its main goals are:
Assess the design and preservation of single and dual later paving aspects and learn about their functional and structural capacity, and the development of their most important characteristics over time.
Develop tools to achieve optimum paving elements, according to the circumstances that condition a project: useful life, noise requirements, etc.
Analyse geotextiles, finding those that are suitable for their placement between the existing pavement and the concrete reinforcement, in order to increase their durability.
Minimise noise of the pavement without sacrificing its anti-slip properties, developing optimised texture models for this.
Develop repair techniques with cutting-edge materials that allow roads to be open to traffic after the execution of the reinforcement within the shortest possible time.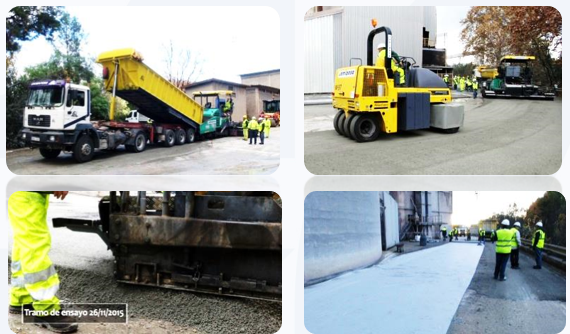 2012-2016