METHODOLOGY FOR THE DESIGN AND OPTIMISATION OF THE LIFE CYCLE OF CAISSONS IN MARITIME INFRASTRUCTURES

Objective
Develop an integrated methodology and the tools necessary to support the entire life cycle of vertical dam construction using prefabricated floating caisson structures, including design, optimisation, construction, installation and operation.
The new development will integrate the knowledge and experience acquired on-site, the most advanced numerical models in the study of flow-structure interaction, calibrated and validated with a unique combination of laboratory and field data.
The DOVICAIM project has resulted in a competitive improvement in the field of port engineering and specifically in the field of construction for FCCCO, since it has made it possible to achieve a more in-depth knowledge about the dynamics of the caisson during its anchoring, as well as a significant reduction in risks both in the bidding stage and in the construction/installation phase.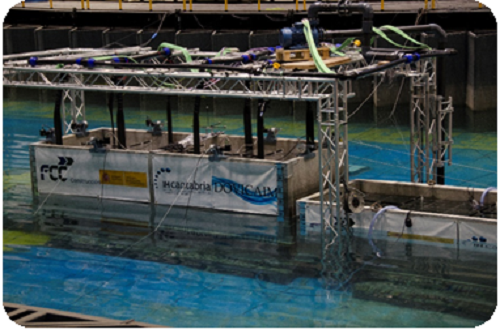 2014-2017