MULTIPURPOSE MIXED AND AUGMENTED REALITY SYSTEM DEMONSTRATOR APPLICATION TO RPAS SIMULATOR

Objective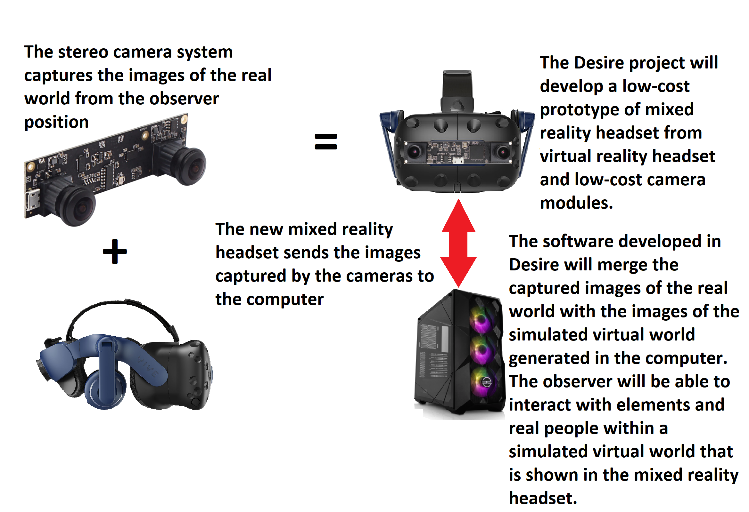 The MULTIPURPOSE MIXED AND AUGMENTED REALITY SYSTEM DEMONSTRATOR is an R&D&I project of FCC Industrial's Systems Division.
The aim of the DESIRE project is to research into various technologies, with the aim of acquiring the knowledge that will enable the development of the software and hardware components that will configure a low-cost technological solution, which will be a viable alternative to the current visual systems based on the projection of traditional simulators through the use of virtual reality glasses and stereo micro-camera systems.
Many of today's simulators consist of a more or less realistic reproduction of the vehicle to be simulated (aircraft cockpit, driving position of a car, train, etc.), or of the room in which the exercise to be simulated takes place (bridge of a ship, control tower of an airport, etc.), and a visual projection system that synthetically represents the scenario in which the simulation exercise takes place. These visual systems, with which current simulators are equipped, are usually made up of complex projection systems or a large set of screens, making them expensive to acquire and maintain.
The use of virtual reality headset can be an alternative to the current visual systems, but they prevent interaction with the real elements of the vehicle cabin to be simulated or with the elements of the room in which the simulation takes place. FCC Industrial proposes the development of the coupling of a stereo micro-camera system to the virtual reality headset and the development of the software that makes it possible to merge the real and virtual worlds and to be able to show it through the virtual reality headset.
In addition, software and hardware components will be developed to track people or other mobile elements, which will make it possible to precisely locate the position of the users of the virtual reality glasses when moving around large rooms or when the exercise requires mobility in training.
A RPAS (Remotely Piloted Aircraft System) simulator will be used as a demonstrator of the technologies developed. The development of this simulator will be carried out in collaboration with the Unmanned Aerial Systems School of the Matacán Group of Schools (GRUEMA) located at the Matacán-Salamanca Air Base.

With the collaboration of: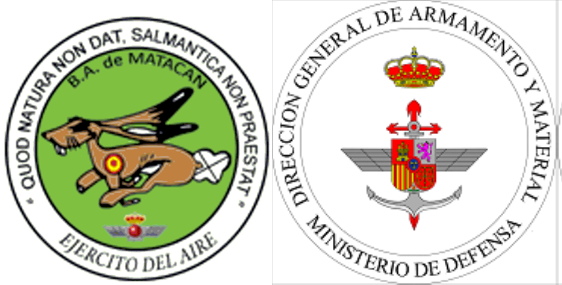 2021-2022