24/10/2018
The accesses from the M-40, built by FCC, to the Wanda Metropolitano, are open to traffic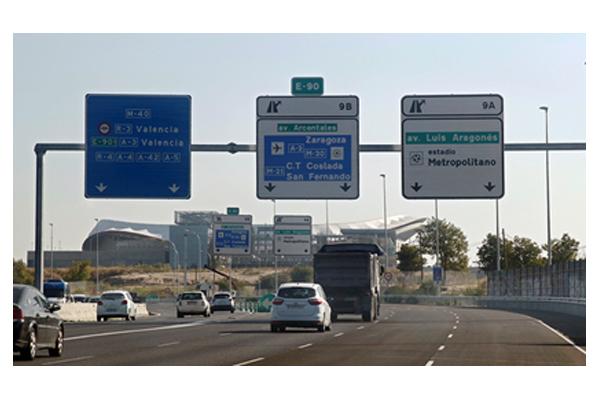 The accesses from the M-40, built by FCC, to the Wanda Metropolitano, have been opened to traffic. The new exit 9A built by FCC Construccion, allows direct access to Av Luis Aragones, from the M-40.
This exit represents a new route of arrival to the Metropolitan Wanda, from which residents of the district of San Blas-Canillejas will benefit. In addition, this output will make it possible to lighten the traffic of the Av de Arcentales roundabout, since cars traveling north-south can enter the district of San Blas-Canillejas without having to go to the roundabout.
The Wanda Metropolitan Stadium, built by FCC Construccion, has recently been chosen as the best stadium of the year for the "Industry Awards" awards presented by the "World Football Summit".
The stadium occupies a total area of 88,150 square meters and has a capacity to accommodate more than 68,000 fans, distributed in general and VIP area. In addition, it has more than 1,000 parking spaces for fans inside the stadium and 3,000 outdoor parking spaces.
FCC has executed more than 25 large facilities around the world that have hosted some of the major sporting events in disciplines such as football, tennis, motorcycling and athletics. Avant-garde, sustainable and functional facilities, infrastructures in which FCC Construccion has put in value its technical and human capacity to overcome great challenges and challenges. Efficiency, innovative solutions and the use of the latest technology have been a guarantee of success, demonstrating why the company is a benchmark in this field.