26/03/2019
Haren Prison wins the IJ Global Awards 2018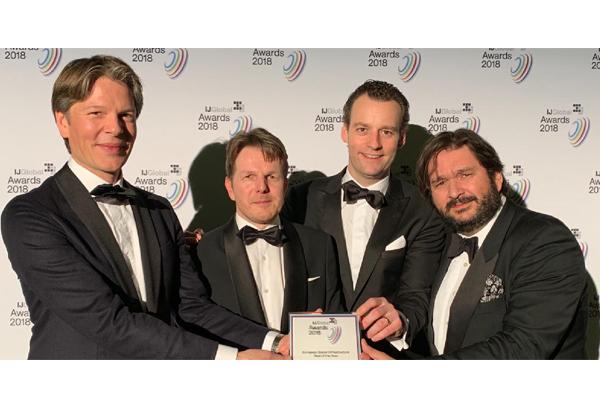 The prison of Haren (Brussels) has been awarded, in the category "social infrastructure" of the international IJ Global Awards 2018. In a gala held on March 21 at the Museum of History in London, the main financial institutions were summoned , constructors, international business, on the occasion of the IJ Global awards ceremony.
FCC Construcción signed the contract for the design, construction, financing, operation, maintenance and concession for 25 years of the prison complex in Haren in October of last year.
The contract has a term of execution of the construction of 44 months and CAPEX of 382 million euros. The Cafasso consortium, winner of the contract, is formed by FCC Construcción, the Belgian company Denys and Macquarie Capital.
This new penitentiary infrastructure will replace the prisons of Saint-Gilles, Forest and Berkendael. The prison of Haren has an area of 116,000 square meters and will have a capacity to house 1,190 inmates.
The prison will consist of different units: two detention buildings for men, a specific center for men, a safe center for women, an open regime center for women, an observation center, a psychiatric center and a penitentiary hospital. It also includes an entrance complex, a main building that includes an area for visitors, and a reception complex for detainees, and a sports hall. In the auxiliary buildings there are: a workshop area for inmates, a logistics service area, administration areas and parking for employees and visitors. During the construction and operation, all necessary measures will be taken to limit the condition to the local population.
Haren is the first FCC concession project in Belgium, and it joins many other national and international projects developed within the socio-sanitary sector, including hospitals, courts of law, etc.