05/06/2019
Francisco Esteban Lefler, new international president of PIANC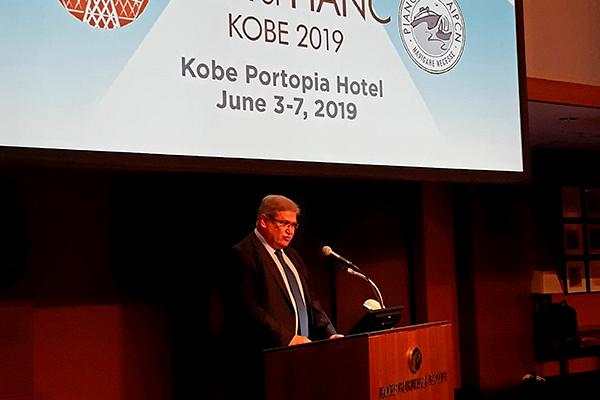 Francisco Esteban Lefler has been elected president of the World Association for Navigation Infrastructure (PIANC). The appointment took place at the Annual General Meeting 2019 held in Kobe (Japan). In the words of Salvador De la Encina, president of Puertos del Estado, "it is always important that Spanish professionals hold positions of responsibility in such prestigious institutions and worldwide organizations".
With this appointment, the Spanish maritime engineering and construction are positioned at the forefront of the world, being an authentic ambassador of the sector's strengths and opportunities. It also constitutes a deserved recognition of the work carried out by Francisco Esteban in the design and construction of this type of infrastructure.
Francisco Esteban Lefler, is an engineer of roads, channels and ports by the Polytechnic University of Madrid and engineer of Construction and Electricity by the Polytechnic School of the Army. He has been with FCC Construcción since 1994, holding positions such as director of maritime works and civil works structures, director of Innovation and technology and currently technical director of the technical services of the construction area of the FCC Group.
Until now, he has been the president of the PIANC Maritime Commission, a position he has held since 2011, as well as president of the Technical Association of Ports and Coasts.
A leading association in design and construction of ports
Created in 1885, PIANC is the leading association for public entities and for the private sector in the design, development and maintenance of ports, waterways and coastal areas. It is a non-profit and non-profit organization, PIANC brings together the best international experts in technical, economic and environmental issues related to maritime transport infrastructure. It is known for its excellent high quality technical reports on ports and infrastructures.
PIANC's mission is to provide expert guidance, recommendations and technical advice to keep the international maritime and river transport community connected, and to support young professionals and developing countries.