27/09/2017
FCC pre-qualifies to bid for line 3 of the Panama Metro
FCC Construcción, in a consortium with the Grupo Carso and other companies in the sector, has been pre-qualified to bid for line 3 of the Panama Metro, the project for design engineering, civil engineering construction, auxiliary line installations and stations, railway system installations supply including rolling stock (monorail) and the commissioning of the system.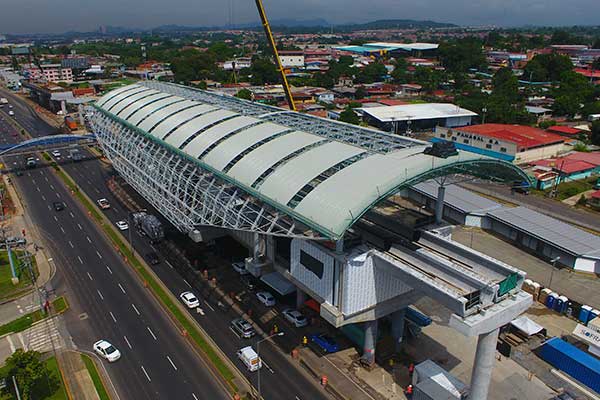 Line 3 of the Metro, which will connect the west with the city, will be 26 km long, elevated, with 14 stations. It will use the monorail system with trains with six coaches each and an initial capacity to carry 20,000 persons per direction in peak hours.
FCC has wide experience in metro construction. In Panama it built the first Metro line, 15.9 km long with 14 stations (six elevated, seven underground and one semi-buried) to the benefit of more than a million users. This line, the first in Central America, connects the central Panama bus station in the Albrook area with the Los Andes shopping centre in the San Miguelito district.
In addition, the company is now building line 2 of the Metro which will connect the stations from the San Miguelito district to the 24 de diciembre sector and will benefit approximately half a million persons in the eastern sector of Panama. This project will have 16 stations with 21 km of elevated track.
Currently, FCC is participating in the building of lines 4, 5 and 6 of the Riyadh Metro, the red line in the Doha Metro, line 2 of the Lima Metro, the Toronto Metro and line 5 of the Bucharest Metro, among others, as well as building and rehabilitating various metro lines in Madrid and Barcelona.