FCC launches a charity food emergency campaign among its employees, "No home without food" (COVID-19)
15/04/2020
FCC launches a charity food emergency campaign among its employees, "No home without food" (COVID-19)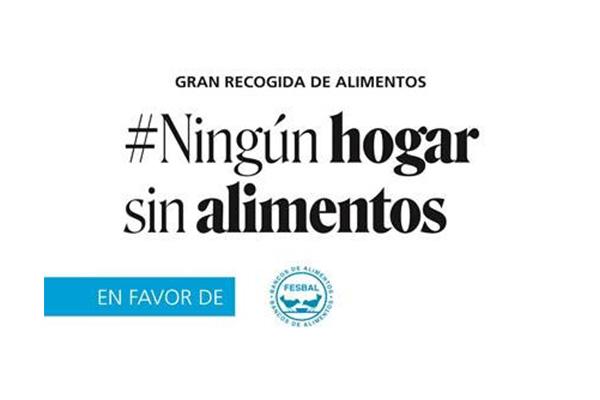 The FCC Group has launched a charity campaign for food banks among its employees, "No home without food", in collaboration with "La Caixa" Foundation and CaixaBank.
According to its social and corporate commitment, FCC wants to support this charity initiative aimed at helping vulnerable families in a situation that has been aggravated by coronavirus.
Now more than ever they need our solidarity
Employees can donate the amount of € 6 by sending an SMS with the word ALIMENTOS FCC through the number: 38014.
Moreover, FCC agrees to donate the same amount of money raised by FCC Group employees.
According to the Spanish Federation of Food Banks (FESBAL), in recent weeks there has been an increase in the demand for food from the 7,300 social organisations that last year served 1.1 million disadvantaged people.
In order to guarantee access to food for these people, FESBAL needs to stock up mainly on basic foodstuffs and children's products, given that 41,000 infants are among its users.
The total amount raised from the campaign will be donated to the 54 food banks in Spain, which will be able to buy the food required to cater to the needs of the most vulnerable people.