27/09/2016
FCC takes part in IABSE Global Conference
FCC took part in the 9th IABSE Conference in Stockholm with a presentation on the Almonte Viaduct, unrivalled in its type and part of the Madrid to Portuguese border high-speed railway line project.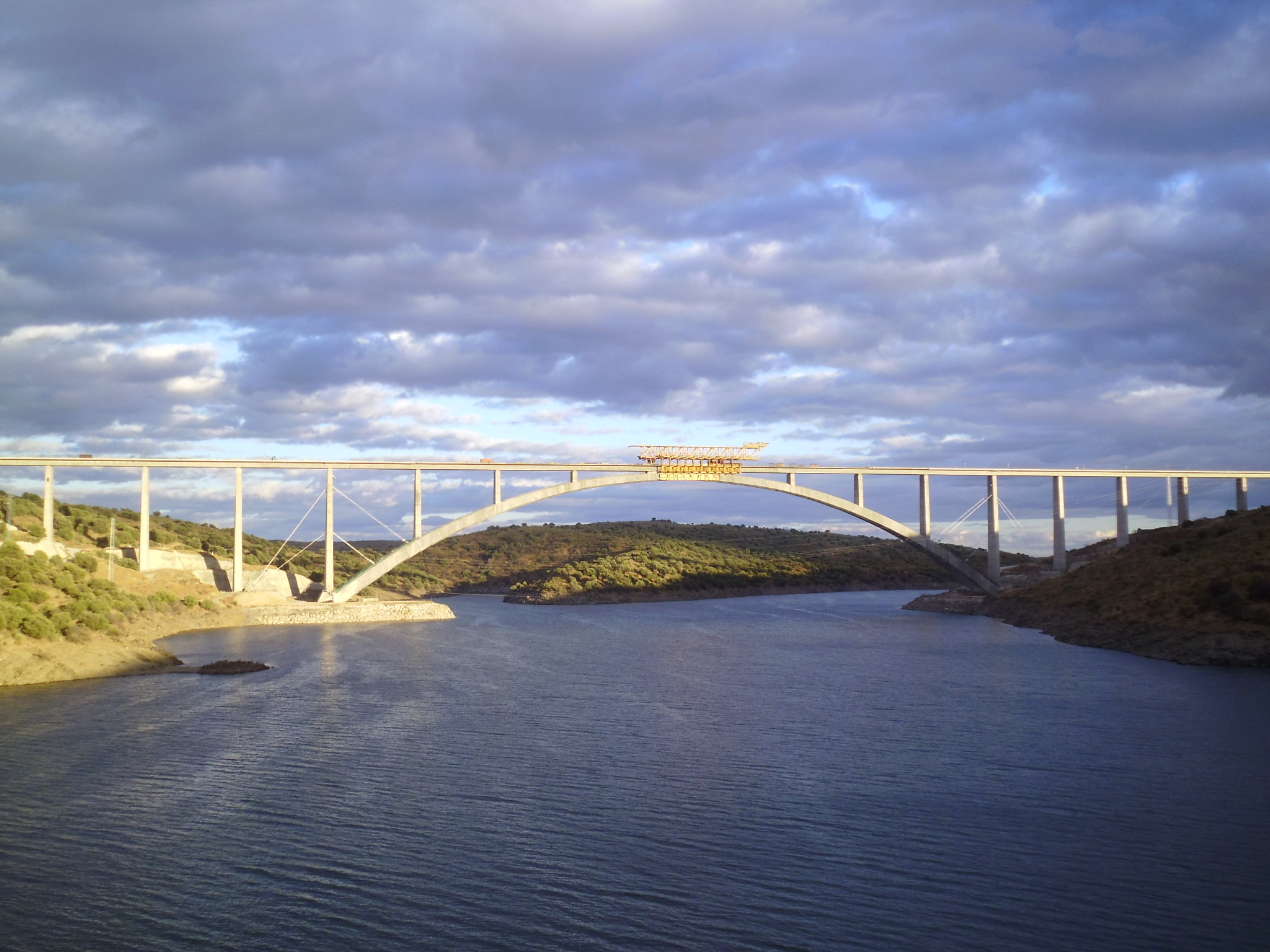 FCC Construcción attended the ninth conference organised by IABSE (International Association for Bridge and Structural Engineering), the global organisation specialising in internationally acclaimed structures and bridges, between 21 and 23 September 2016 in the city of Stockholm.
David Arribas Mazarracín, head of the Bridge I department within FCC Technical Services, and Pedro Cavero de Pablo, head of the railway infrastructure department of the transport office, gave two talks on the design and construction process of the Almonte Viaduct. The viaduct has obtained the status of world record-breaking viaduct for its concrete railway arch, which FCC Construcción is building for ADIF Alta Velocidad as part of the works on the Alcántara-Garrovillas reservoir section along the Madrid-Extremadura line.
The presentation also had participation from Pablo Jiménez, area manager at Adif Alta Velocidad. David Arribas focused on the detail project in terms of the viaduct's implementation, and Pedro Cavero discussed the construction process, touching on the greatest obstacles faced and resolved in building a piece of infrastructure of this kind.
The speeches were given during the sessions on global benchmark bridges that the organisation had planned, as well as part of the conference's theme which saw attendees discuss and analyse the challenges involved in design and construction from the perspective of innovation and sustainability.
Both presentations generated great interest. Many attendees inquired about how FCC Construcción had designed and built this viaduct, which stands as the global benchmark for concrete arch bridges, as well as showed appreciation for the wonderfully constructed infrastructure.
The Almonte Viaduct is located in the Alcántara-Garrovillas reservoir section along the high-speed railway line between Madrid and Extremadura currently being built by ADIF. The viaduct, stretching 996 metres in length, has a lower reinforced concrete arch to protect the mouth of the Almonte River in the Alcántara dam where the river measures over 340 metres wide. The concrete arch has a span of 384 metres, making it the largest concrete railway arch bridge worldwide and the third largest arch bridge if we include those intended for road traffic.
At present, the team is working on finishing the viaduct's deck span, aiming for completion within the next few weeks.
Images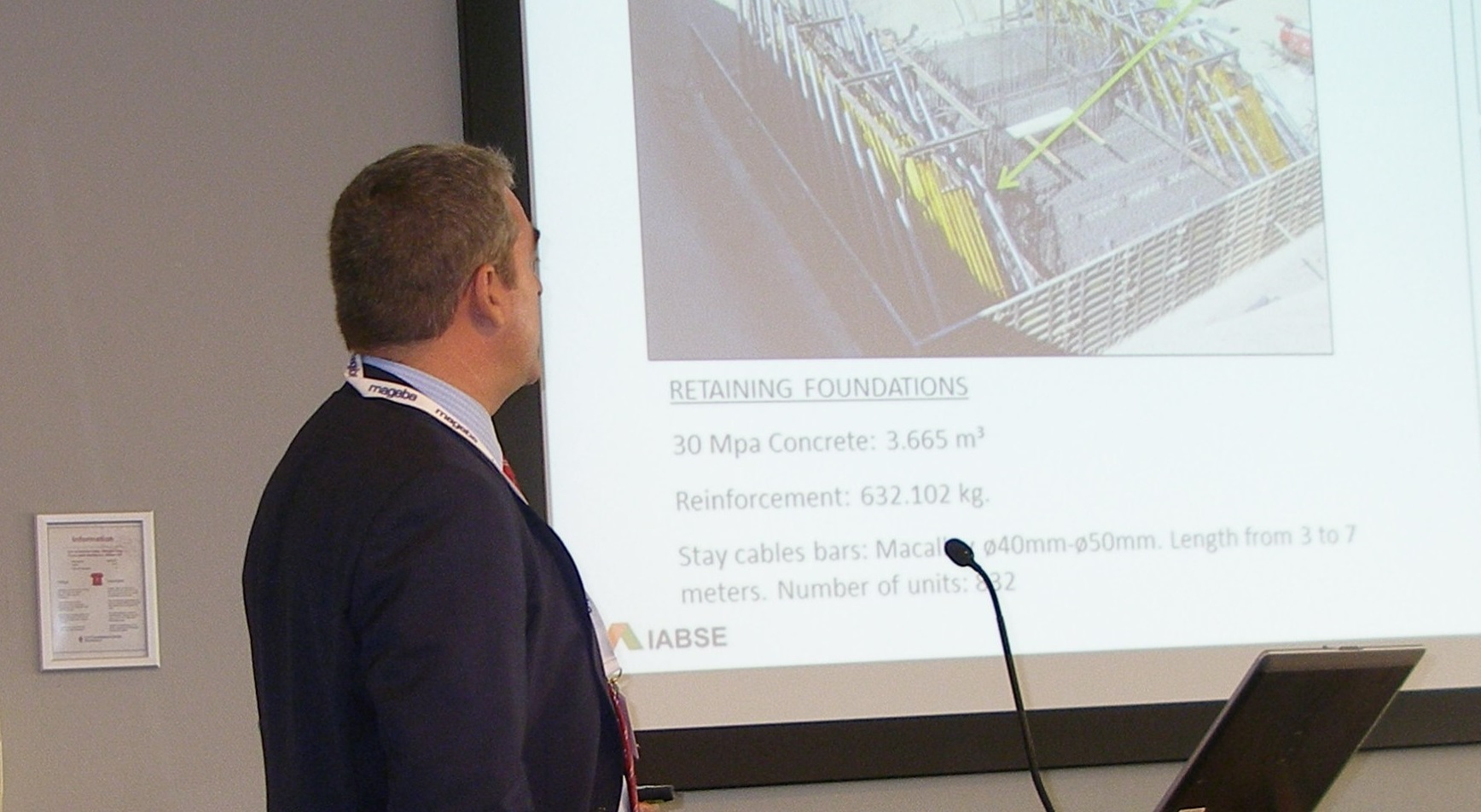 Pedro Cavero, jefe del Departamento de Infraestructura de la Vía de la Delegación de Transportes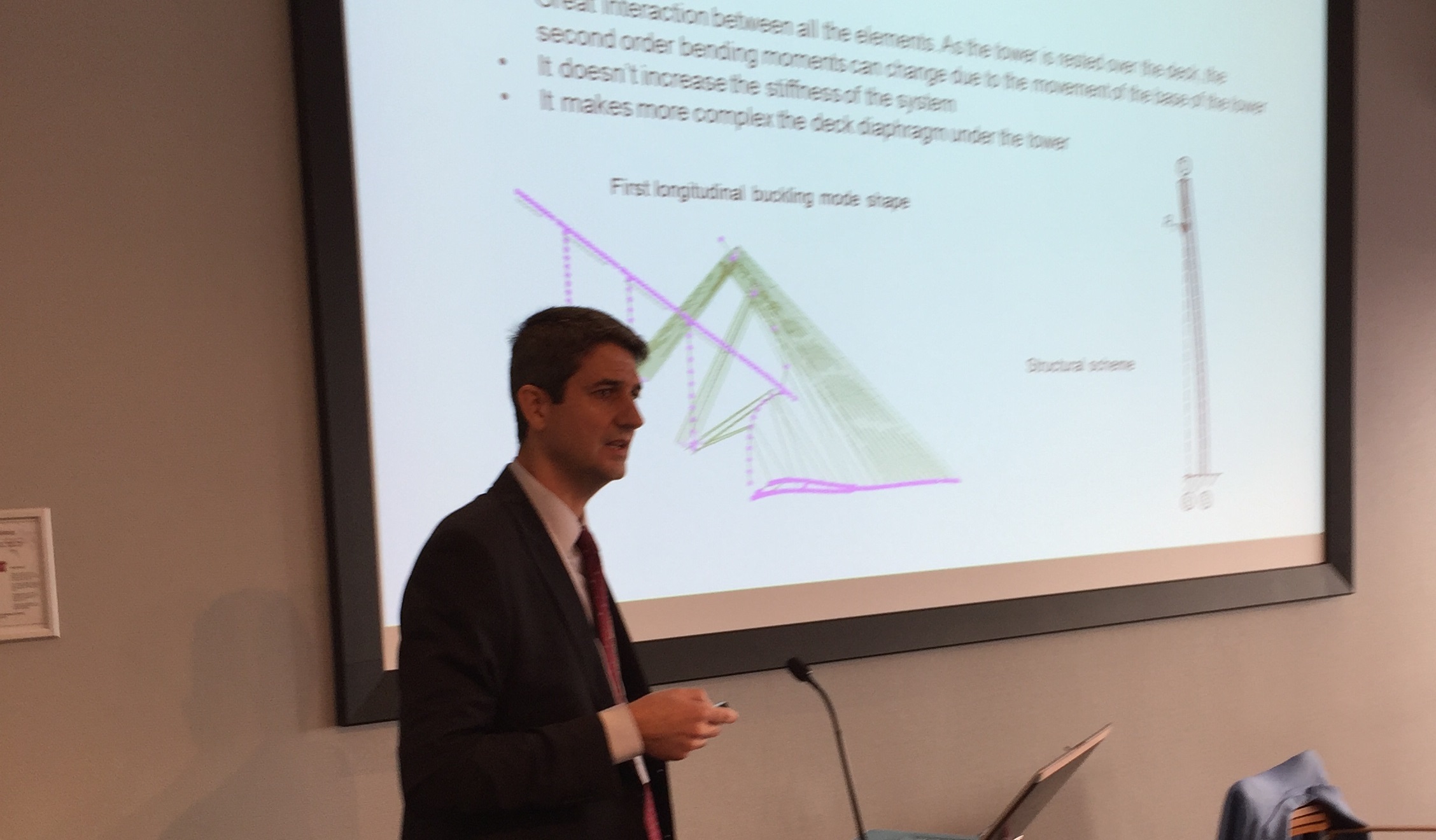 David Arribas, jefe del Departamento de Puentes I de los Servicios Técnicos de FCC
Stop carousel of images
Resume image presentation