04/07/2018
FCC Industrial completes the construction project for the 33 homes in Tres Cantos (Madrid)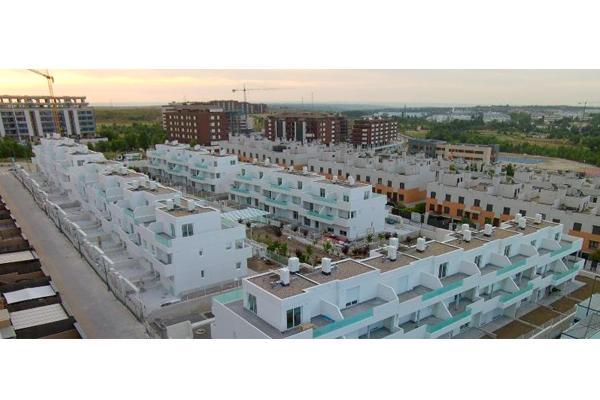 FCC Industrial has completed the construction project of the 33 homes of Tres Cantos in Madrid. The houses have been built in the area called "Nuevo Tres Cantos" of the municipality of Madrid, for FCC Real Estate, a subsidiary of the FCC Group, specializing in real estate.
The typology of households corresponds to single-family residential housing, a new housing model based on energy efficiency and cutting-edge technology. The area not occupied by the building is intended for parking, pedestrian and landscaped open spaces and equipment for sports areas or playgrounds.
Practically all of the Nuevo Tres Cantos sector was developed by FCC Construccion. It is one of the largest urban developments carried out today in the Community of Madrid, which will be inhabited by some 25,000 people when it is completed.