12/12/2017
FCC wins contract for Los Chinamos–El Ayote road improvement in Nicaragua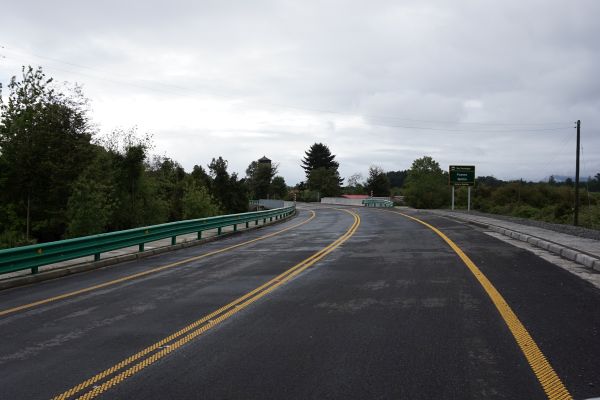 FCC Group's infrastructure division has won the contract to improve the Los Chinamos–El Ayote road in Nicaragua. The project has a budget of €32 million and a completion time of 23 months.
The client, the Nicaraguan Ministry of Transport and Infrastructure (MTI), has subdivided the project into two sections, with a total length of 39 kilometres.
Section I is 19.57 kilometres long and will affect towns between El Camastro and Los Chinamos. Section II, which is the same length, includes the towns between Los Chinamos and El Ayote. Both sections require the pavement and carriageways to be improved as well as improvements to the road's vertical and horizontal alignment, drainage works, consolidation and improvement of various bridges affected by the infrastructure, vertical and horizontal signage and the building of bus stops to facilitate mobility for local people.
With the development of this infrastructure, FCC will be improving transport for the residents of the towns affected, interconnecting areas that were previously poorly communicated, as well as optimising driving times and road safety along the route, which are currently significantly compromised by the state of the road. 15,200 local people will be able to enjoy the benefits of the new infrastructure.
FCC Construcción now has a considerable presence in Nicaragua. The company's activities there have included the refurbishment of the El Guayacán–Jinotega road, the Malpaisillo–San Isidro route, the North Pan-American Highway, the La Dalia–Empalme La Mora road, San Lorenzo–La Tonga bridge and Santo Tomás. The infrastructure division has also undertaken key international projects to build dual-carriageways and motorways in other parts of the world. In Panama, it has built sections 1 and 2 of the Vía Brasil Corridor and the refurbishment and extension of the Arraiján–La Chorrera section of the Pan-American Highway. Other works have included the Nueva Necaxa motorway in Mexico, which includes the world's second highest viaduct (San Marcos).