26/05/2017
FCC finishes building the highest indoor rock climbing centre in Spain
FCC has finished building the largest and highest indoor rock climbing centre in Spain in the La Elipa sports centre in Madrid. It has a maximum capacity of 50 persons, which gives an idea of its size.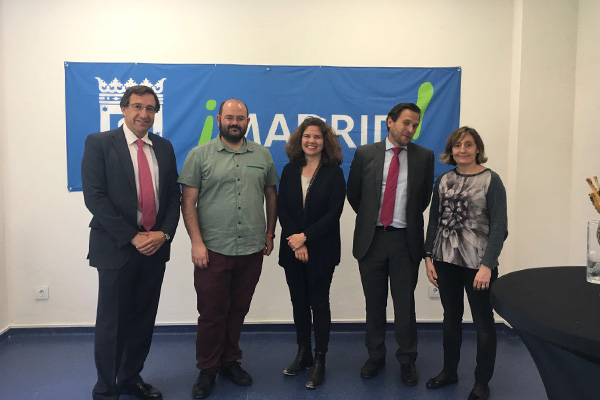 The project was part of the framework reformations agreement for Madrid City Council buildings undertaken by FCC Construcción and running from October 2014 to July 2017.
As well as building the rock climbing centre itself, the project involved remodelling the changing rooms and accesses to the pavilion, building a moveable wall, adaptable to various face specialities, renovating the paving and advertising hoarding on the multi-use track, among other actions.
The rock climbing centre was inaugurated in 18 May with the presence of municipal authorities such as the Moratalaz District Councillor, Pablo César Carmona Pascual, and the Madrid City Council Properties Director, María Cristina Moreno Lorente, among others. FCC was represented by the Director of FCC Construcción's Central branch, Antonio Pérez Gil.
The sports centre has 660 climbable square metres with 19 climbing routes, a boulder area and two speed walls with IFSC (International Federation of Sport Climbing) international competition properties, a total of 23 routes divided according to steepness and difficulty.
For user safety, the installation is equipped with more than 2,500 holds, 10 macro volumes, three Trublues XL (automatic safety devices), 23 fixed-anchors and 270 express belts.