FCC Construcción renews for the ninth time, its registration in the Carbon Footprint Registry, offsetting and carbon dioxide absorption projects
17/11/2021
FCC Construcción renews for the ninth time, its registration in the Carbon Footprint Registry, offsetting and carbon dioxide absorption projects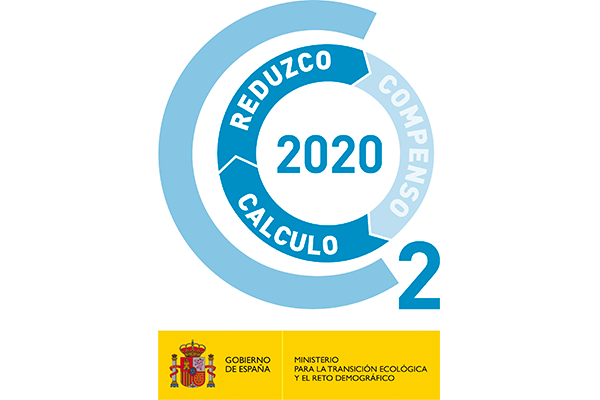 FCC Construcción has once again renewed for the ninth time, positively its registration in the Registry of carbon footprint, compensation and carbon dioxide absorption projects of the Ministry for the Ecological Transition and the Demographic Challenge, thus obtaining the "Calculation and I reduce ".
FCC Construcción was the first construction company in Spain to carry out this transparency exercise, thus repeating its participation since the Registry was established.
The year 2020 was a year marked by the pandemic, in which the need for a much more responsible and conscious behavior with respect to nature has been highlighted, based on key pillars such as the circular economy, respect for biodiversity, nature-based solutions and the fight against climate change.
Among its 2017-2020 Management Objectives, FCC Construcción established that of extending the verification of the Greenhouse Gas (GHG) emissions inventory to the international level, so that by 2020 it would have 100% of the activity verified, under the ISO 14064-1 Standard, an objective that has been met with the verification of GHG emissions produced in 21 countries in 2020.
This achievement represents the culmination of a path started in 2010, when FCC Construcción began to integrate the concept of climate change in its organization with the design and implementation of a new protocol for the quantification of Greenhouse Gas emissions under construction, becoming the first Spanish company in the sector to submit its emissions to external verification by AENOR.