10/10/2018
FCC Construccion publishes its Sustainability Report 2017-2018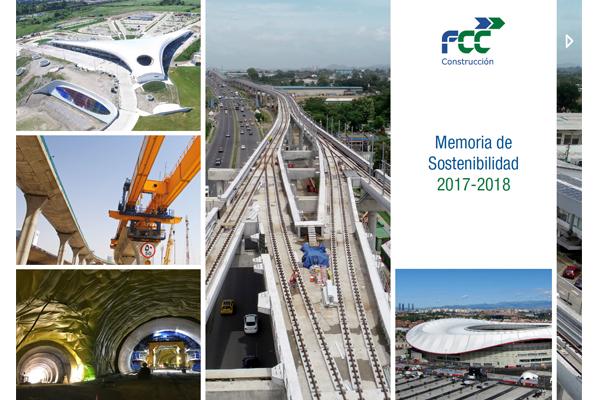 FCC Construccion has published its Sustainability Report 2017-2018. This document analyzes the results of our responsible management and our perseverance in the development of people, the care of the planet, integrity and the creation of wealth. In order to advance in increasingly responsible and efficient performance practices, it is necessary to rely on research and development.
In this report, activities and efforts are evaluated, responding to the main challenges that sustainable development poses at present. Unifying the environmental behavior of the company, exposing in the same result, initiatives and contribution of FCC Construccion to the environment in which it develops its activity.
In 2017, our works have implemented an average of 88% of the applicable Good Environmental Practices, thus planning and improving their environmental performance. 93.67% of the works executed in 2017 have reached the environmental objective of the organization, which represents an increase compared to previous years, and highlights the company's improvement in its environmental performance.
With the implementation of these Good Practices, the consumption of water in our works has fallen by 17.89% and the emission of 12,342 tons of CO2e has been avoided.
We would not have achieved all these advances without the team of professionals that make up FCC Construccion.
In the coming years, we will continue to respond to the great challenge of the Sustainable Development Goals, advancing the lines of work and commitments acquired in the Sustainability Master Plan of the FCC Group. In this way, we want to invite you to know the details of our effort in this Sustainability Report.
Access to the Report