20/01/2020
FCC Construcción publishes its report "Environmental Communication 2019"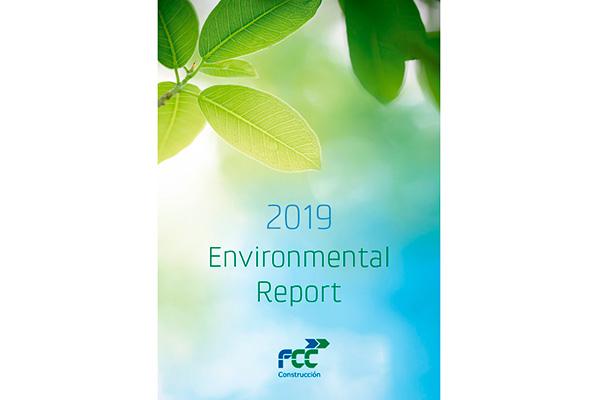 FCC Construcción publishes its report "Environmental Communication 2019", which describes the relationship between our projects and the natural and social environment.
Since 2015, there is an international frame of reference: the 17 Sustainable Development Goals (SDGs) that make up the 2030 Agenda approved by the United Nations and that in FCC Construcción we have assumed in a corporate manner For its achievement, activities that, such as construction, have great direct and indirect repercussions, of a social, economic and environmental nature, on the achievement of these objectives. That is why in our 2015 Sustainability Report we begin to render explicit accounts of our contribution to each of the SDGs through our actions and commitments.
FCC Construcción has an environmental management system that, based on the identification of the risks and conditions associated with our actions and the recording of the results of our decisions, allows us to determine the best practices to mitigate the negative impacts related to the works and progress in a continuous improvement of the overall quality of our activities. These are initiatives that allow to boost the efficiency in the consumption of resources, reduce the generation of waste, mitigate the inconvenience to the population and the surrounding environments and, in general, mitigate the environmental and social impacts that all construction works inevitably, entails
This Environmental Communication, which, since its first edition in 2000, accounts for our environmental management, contributes to disseminate the actions and guidelines that are at the base of the company's success. The dissemination of this report allows us, on the one hand, to publicize our good environmental and social practices and turn them into inspiration and reference for other companies and, on the other, it helps us to make an internal reflection on our own actions, which allows us further commits to excellence in business management.
We invite you to view the report.