24/07/2018
FCC Construccion protagonist Round Table on High Speed Rail California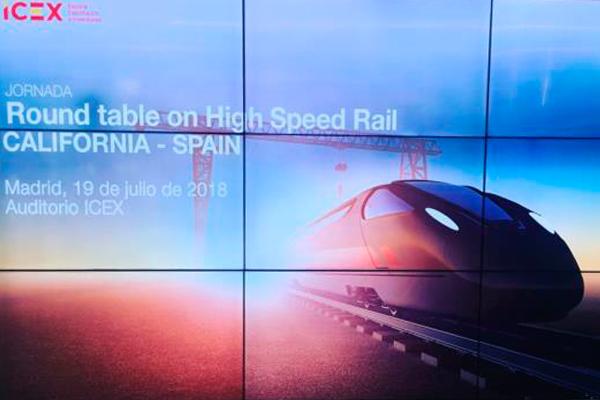 The construction area of the FCC Group has been a protagonist in the Round Table on High Speed Rail California organized by ICEX Spain Export and Investment together with the Economic and Commercial Office in Los Angeles.
During the days 17 to 20 of July, a delegation of members of HS California, different parliamentarians of the Committee of Infrastructures and Transports of California as well as consultants and external consultants have visited different infrastructures, many of which have been executed by FCC Construction.
In Barcelona, along with TBM, Line 9 of the Barcelona Metro was visited, which has been built for the most part by the construction area of the FCC Group. Afterwards, the facilities of the Port of Barcelona were visited and the new FCC award was shown, a dock attached.
In Madrid, the facilities of ADIF and Renfe were visited as well as the tunnel between Atocha and Chamartín, which was shown and explained by Pedro Cavero, director of railway projects. In addition, the Guadarrama tunnel and the facilities of the Canal de Isabel II in the Santillana reservoir were visited.
On the day of July 19, Jesus M de la Fuente, Director of Business Development in the US, explained to the members of the delegation the strengths and capabilities of FCC Construccion, to then hold B2B meetings with each of the members of the transport commission.
Between the participating companies to the act they emphasize: ADIF, RENFE, IDOM, SENER, TALGO ... .among others.