FCC Construcción awarded internationally in its projects: Grangegorman University (Ireland) and Haren Prison (Belgium)
27/05/2019
FCC Construcción awarded internationally in its projects: Grangegorman University (Ireland) and Haren Prison (Belgium)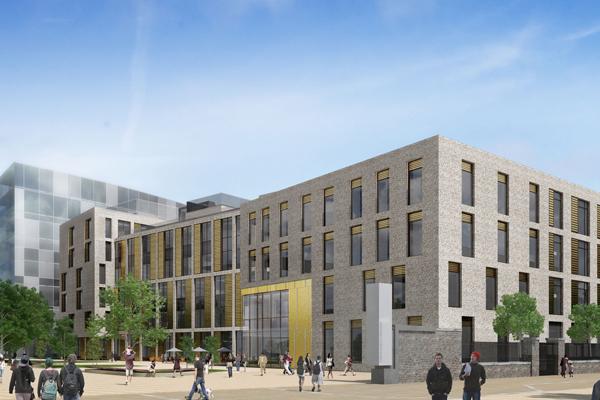 The construction area of the FCC Group has been awarded internationally for two projects that it is currently carrying out: Grangegorman University in Ireland and the Haren prison in Belgium.
The University of Grangegorman has received the award as "Best Education and Higher Education Project", gold category, in the Partnership Awards.
FCC Construcción designs and builds two buildings of the Dublin Institute of Technology (DIT), on the Grangegorman campus in Dublin, Ireland.
The Central Quad and East Quad buildings will be built according to the private-public collaboration system (Public Private Partnership). Once completed, they will provide university services to 10,000 students and staff of the Grangegorman Center for Higher Studies.
Haren prison was also awarded at the Partnership Awards, gold category, as "Best Social Infrastructure Project". He also received the award several weeks ago in the category "social infrastructure" of the IJ Global Awards 2018 international prize.
FCC Construcción signed the contract for the design, construction, financing, operation, maintenance and concession for 25 years of the Haren penitentiary complex in October of last year.
The contract has a term of execution of 44 months for construction and CAPEX of 382 million euros. The Cafasso consortium, winner of the contract, is formed by FCC Construcción, the Belgian company Denys and Macquarie Capital.
This new penitentiary infrastructure will replace the prisons of Saint-Gilles, Forest and Berkendael. The prison of Haren has an area of 116,000 square meters and will have a capacity to house 1,190 inmates.
Haren is the first FCC concession project in Belgium, and joins many other national and international projects developed within the socio-sanitary sector, among which are hospitals and courts of justice among others.