24/07/2018
FCC Construccion obtains the first certificates of completion of the works in the Doha Metro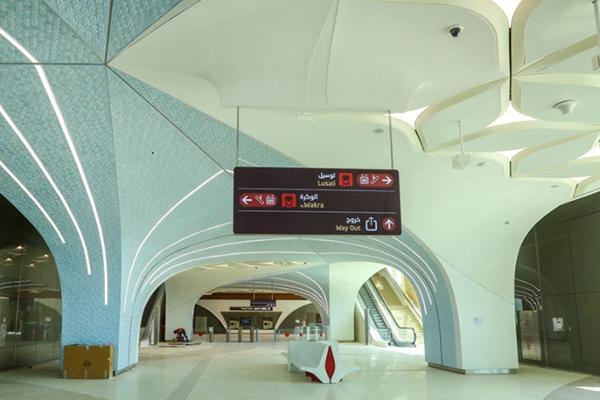 The Construction area of the FCC Group has obtained the first certificates of reception (Taking Over) obtained in the work of the Doh Metro, corresponding to two of the three elevated stations, Economic Zone and Al Wakra In order to obtain this certificate it has been necessary to previously obtain the approval of the local civil protection authorities, the external railway safety auditor and the GSAS 4 * Sustainability certificate.
The Construction Area of the FCC Group plans to obtain the certificate from the third station, Ras Bu Fontas, in the coming days.
On the other hand, the complementary works of the Highway Underpass will be received in September, leaving on this date all the works completely received by Qatar Railways Co.
The project, called Red Line South Elevated & At Grade, has consisted of the construction of a 6.9 km viaduct (mostly built using the system of prefabricated voussoirs and mono beam) and three elevated stations of approximately 12,000 square meters each. . The work has also included the movement of land in an area of 500,000 square meters to house the facilities of the Depot (garages).
In addition to the subway works, an underpass has been built for the kilometer-long Doha-Al Wakra highway.
The contract began in March 2014, resulting in a final budget that reached 695 million euros. The satisfactory completion of the works is a very positive factor in view of the next award of Phase 2 of the Doha Metro, which consists in the expansion of the Green Line. FCC has submitted an offer to the client for said works, which are still pending adjudication by Qatar Railways. The successful completion of this project joins the long list of transportation projects completed by FCC in the world.