FCC Construcción obtains the carbon footprint, compensation and CO2 absorption projects of the Ministry for the Ecological Transition
19/02/2019
FCC Construcción obtains the carbon footprint, compensation and CO2 absorption projects of the Ministry for the Ecological Transition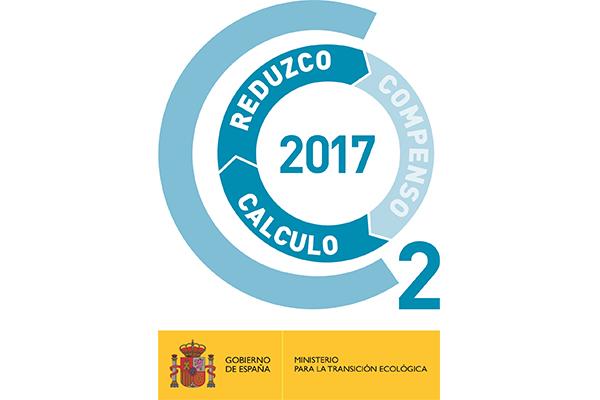 FCC Construcción has registered its carbon footprint in the register of companies to reduce greenhouse gas emissions, obtaining the carbon footprint registration and stamp, compensation and carbon dioxide absorption projects of the Ministry for Ecological Transition.
The year of calculation for inclusion in the registry and obtaining the stamp was 2017. FCC Construcción has reduced 26.1% of the average of the emission intensity in the 2015-2017 triennium with respect to the 2014-2016 triennium. The company has registered its carbon footprints from 2012 to 2017 in the carbon footprint, compensation and absorption projects, created in 2014 by the Ministry for Ecological Transition, being the first construction company that appeared in said public list.
Additionally, for the carbon footprints of 2015, 2016 and 2017, we have obtained the "calculate and reduce" stamp, which, in addition to recognizing the implication and the fact of being able to quantify and verify our emissions of greenhouse gases, distinguishes to the company as one of the organizations that reduce their carbon footprint effectively.
In addition, a few weeks ago, the company published, Greenhouse Gas Emissions Report 2017. FCC Construcción materialized its commitment in 2010, with the design and implementation of a protocol for the quantification of greenhouse gas emissions in building. Since then, the company prepares and verifies annually its Greenhouse Gas (GHG) emissions report, being the first Spanish construction company to have verified it by AENOR and, since 2012, with the Carbon Footprint certificate "Environment" CO2 verified. " This initiative was awarded in 2012 with an accésit in the category "Management for sustainable development" of the European Environment Awards, granted by the Entorno Foundation.
Undoubtedly, obtaining this seal is another step forward in the development of the company's sustainability policy.
We invite you to visualize the report here.