20/03/2018
FCC Construccion obtains the contract to extend the quay of the Port of Barcelona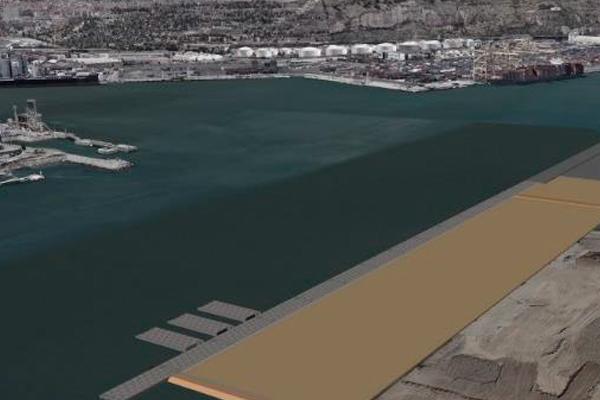 The construction area of the FCC Group has been the winner, along with other companies (SATO and COPISA), of the execution contract for the third phase of the expansion works of the Port of Barcelona. The awarded work has a budget of 26.1 million euros and an execution period of 19 months.
The extension of the Port 3ª Phase wharf consists of the extension to the south of the Port 2B quay, currently under construction. It consists of an alignment of about 476 meters in total length, 12 meters draft, and includes a Ro-Ro heel 60 meters long. The section located to the north of the heel and that gives continuity to the Port 2B dock is about 364 meters and the stretch located to the south of 52 meters.
Likewise, the project contemplates the extension of the rear esplanade of the Port 2B quay in a length of about 480 meters, topped by a closing mote perpendicular to the quay. FCC Construccion and the large port infrastructures FCC Construccion put the port of Granadilla, Tenerife, into service last week. For the development of the infrastructure a dam has been built on a north slope of 596 meters in length. Within this infrastructure, the dike has been made in the south slope, formed by three alignments totaling a length of 714 meters.
The construction of the new port of Granadilla will suppose an opportunity of development for the port activity and the economy of the island. In addition, it will guarantee the short-term and future viability of the economic and social system of the province, contributing to its economic diversification, and strengthening Tenerife's relations with the African continent and Latin America. FCC Construccion has extensive experience and capacity in the design and construction of port infrastructures. In addition to the commented port of Granadilla, FCC Construccion has executed the Açu port (Brazil), which is the largest port complex in the Americas and one of the most important in the world.
It currently receives ships of up to 400,000 tons of cargo. Also, the construction area executed the expansion of the port of Callao, in Peru, considered one of the most important ports in Peru and one of the largest in the Pacific, reaching the capacity of one million containers per year in the northern dock.