FCC Construccion obtains the construction contract for a business creation center of the University of Alicante
25/09/2018
FCC Construccion obtains the construction contract for a business creation center of the University of Alicante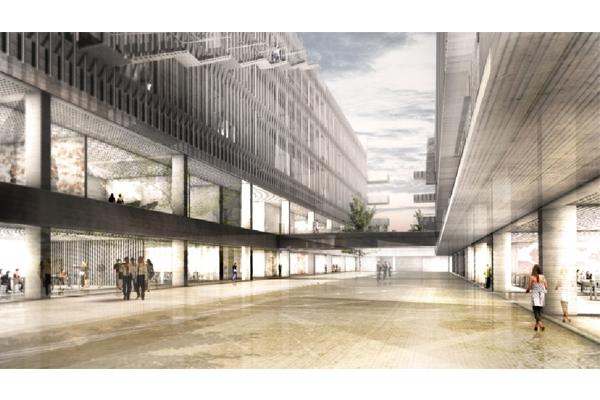 The Construction area of the FCC Group has obtained the construction contract for the business creation center of the University of Alicante.
The new center will be located in the Technology Campus of the University, and will be at the forefront of design and functionality.
The term of execution of the infrastructure is 15 months and the budget is approximately 16 million euros.
The projected construction, with a total area of approximately 12,347 square meters, is functionally divided into three parts. The first houses the program of the common areas, such as the lobby, the auditorium, the cafeteria, the multipurpose room and the service premises corresponding to the business laboratories. The second, a parallel body in an excavated and landscaped courtyard that contains laboratories. The two parts are connected by the general vestibule a large space in triple height, from where the main vertical communication system begins. A building of facilities connected to the main building complements the complex. The main building consists of a ground floor, a ground floor and three upper floors.
With the development of this infrastructure, the technology center of the University of Alicante will be promoted as the economic and business engine of the province, facilitating the access and creation of SMEs as well as start ups that will be incorporated into the market with guarantees and reliability. All of this is associated with a job improvement in the region after the creation of this business center.