26/09/2016
FCC Construcción obtains 3,000 followers on its YouTube channel, registering 1,500 in just one week
The YouTube channel of FCC Construcción has registered 1,500 followers in just one week, achieving a new milestone of 3,000 followers.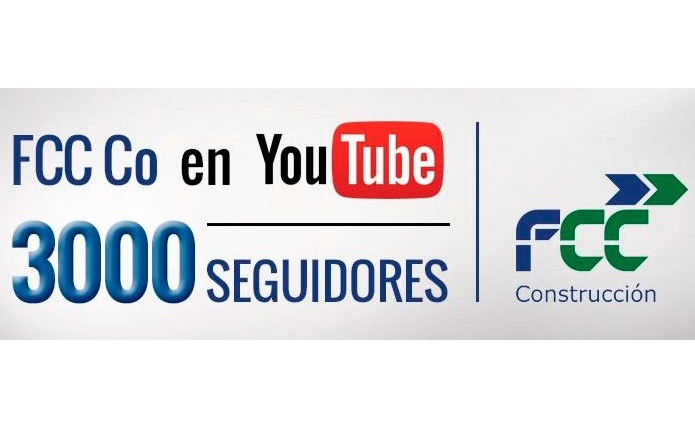 1,073,575 minutes of video, equivalent to 2 years and 15 days, was played in just one day. On the same day, 224,502 people, almost 3 times the capacity of Santiago Bernabéu stadium, played the channel's videos.
This multimedia channel, which began to offer contents to the public towards the end of 2008, has become a benchmark in the sector, seeing a surprising increase in terms of minutes watched and numbers of users who follow and share the channel's contents.
Since it was launched, it has exceeded 3 million minutes of video playtime, 1 million content viewings, more than 2,600 shared videos and over 2,324 likes.
Enjoy all the content and contribute to spreading news on the activity of FCC Construcción: infrastructure leaders with over 100 years of experience.