17/12/2020
FCC Construcción, more than 12 years committed to equality
FCC Construcción signs third equality plan
FCC Construcción signed its first equality plan in 2008 and its second plan in 2015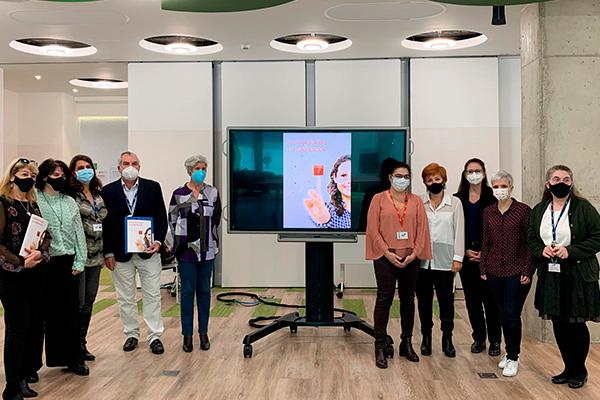 FCC Construcción and the trade union organizations Comisiones Obreras and Unión General de Trabajadores have signed the company's Third Equality Plan.
The company, a pioneer in the development of this type of action, has been working for more than 12 years to create awareness of the individual rights of workers, protecting and empowering them; in particular, protecting personal dignity within the company, establishing guidelines for healthy behaviors and eradicating those behaviors that could be considered illegitimate intrusions into personal privacy.
The company signed its first equality plan in 2008, and in 2015 it ratified its second plan. In both, the commitment to equal opportunities between men and women was evident. The III Equality Plan thus constitutes an ordered set of measures that, in reality and effectively, will allow the consolidation in the global scope for which it has been designed, the objectives of equal treatment and opportunities between women and men, and eliminate any hint discrimination based on sex.
It guarantees equal treatment, the defense and effective application of the principle of equality between women and men, providing the same opportunities for entry and professional development at all levels, with non-discriminatory procedures and policies on the grounds of sex in matters selection, hiring, promotion, training and remuneration. The balanced distribution of genders is improved in the different positions and professional categories, mainly in those professional groups and functions in which women are less represented.
In addition, the access of women to positions of responsibility is promoted and strengthened, helping to reduce inequalities and imbalances. Training actions are carried out that equally facilitate the development of professional skills and competencies, without distinction of gender.
The gender perspective is incorporated into the occupational risk prevention policy, taking into account the specific risks and diseases (including psychosocial) of each gender. The conciliation of work, family and personal life of working people and joint responsibility are also favored and promoted, guaranteeing non-discrimination of those who are enjoying conciliation rights in the company.
Finally, the plan allows, prevents and responds to possible situations of sexual or gender-based harassment according to the current action protocol for such cases. Raise awareness and support in the labor insertion and protection of female workers who are victims of gender violence, as well as disseminate a business culture committed to equality, which involves the entire organization.