17/05/2018
FCC Construccion has won the contract to extend access to the airport of El Altet (Alicante)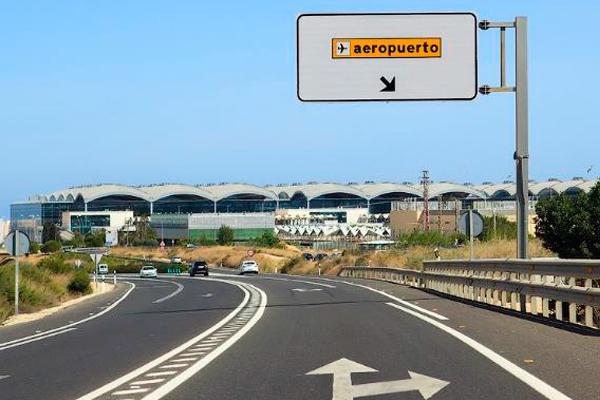 The construction area of the FCC group has won the contract to extend access to the El Altet airport in Alicante. The project has an execution period of 34 months and a budget of 18.1 million euros.
The works consist of the duplication of the road on the N338 road, on the section between the N332 and the A70 motorway. The five kilometers that run on both roads are located in a strategic enclave for the economy of Alicante, as they communicate to citizens with the airport and the premises of the Alicante Trade Fair Institution (IFA). The N338 road had become a key traffic hub after the expansion of the airport, which last year saw 13.7 million passengers.
The action involves duplicating the N338 road for 4.75 kilometers, on the right bank (in the direction from the N332 to the A70), except for a stretch of about 800 meters at the height of the El Altet airport, which due to the works of extension of the same one must reason in variant. Likewise, the project to extend the road to double its capacity defines a total of 8 structures: 4 viaducts, 2 overpasses and 2 underpasses. Finally, the road intercepts two cattle trails, the Vereda de Dolores and the Cañada Real del Portichol, which are replaced in the affected length.
FCC Construction in Alicante
FCC Construccion finalized weeks ago the integral reform of the Fernando Reig bridge in Alcoy. The works of structural rehabilitation and functional adequacy of the bridge have been developed in a shorter time than originally planned. The investment has reached 11.6 million euros. The works consisted in the replacement of the 38 suspenders of the bridge and the integral rehabilitation of the structure together with a new lighting of the same.
The actions carried out have been necessary to restore and improve the functionality of the work, its durability and the safety of the users. Likewise, during the execution of the works, special emphasis has been placed on safety and health, given that it has been a pioneer intervention in bridges of this type.