05/04/2018
FCC Construcción wins contract for 220 million euros in Ireland
Build two buildings of the higher education institutions of the Dublin Institute of Technology, on the Grangegorman campus (Ireland).
The project has an execution period of 26 months.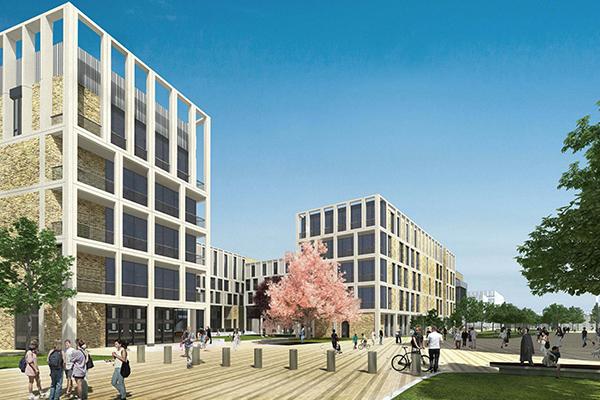 The construction area of FCC Group has won the contract for the design and construction of two Dublin Institute of Technology (DIT) buildings within the DIT campus at Grangegorman in Dublin. DIT is one of the largest higher education institutions in Ireland. FCC Construcción together with Macquarie Capital and the local company John Sisk & Son Limited have formed the winning consortium of the contract (Eriugena consortium). The project has a budget of 220 million euros and a term of 26 months.
The Central Quad and East Quad buildings will be built according to the private-public collaboration system (Public Private Partnership). Once completed, university services will be provided to 10,000 students and staff of the Grangegorman Higher Education Institution.
The Central Quad building will have a constructed area of 35,552 square meters and will have the academic activities and facilities required for a total of ten schools of the Faculty of Health Sciences, Faculty of Engineering and Environment, and Faculty of Arts and Tourism.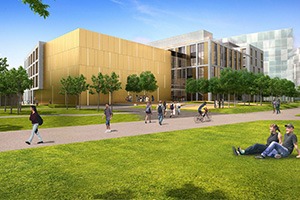 The East Quad building will have an area of 16,940 square meters and will host most of the academic activities and facilities needed for the Faculty of Arts and Tourism, which currently consists of six schools, four of which will be fully accommodated in the East Quad.
The building will distribute the accommodation of academic staff, spaces for teaching and specialized spaces in five levels, including a Performance Hall of 400 seats, a Recital Hall and a Black Box Theater. A key fact is that the proposed location for the construction of the East Quad will facilitate the access of the local community and the general public to the shows and performances within the School of Creative and Cultural Arts.
Experience
FCC Construcción has developed in Ireland and the United Kingdom key infrastructure projects for the development of the local community. In Ireland, the expansion of the M-50 urban motorway has been carried out from two to four lanes in each direction, which constitutes the Dublin ring around which the accesses to the city are articulated, and in particular, to the airport and port of said city. In addition, the Enniskillen Hospital has been run, which is one of the most modern and advanced hospitals in Europe in energy efficiency.
In the United Kingdom, FCC Construcción has executed infrastructures such as the International Broadcast Center, which became the venue for media broadcasts at the London Olympic Games in 2012. Recently, the Mersey Bridge, which constitutes one of the 100 most important civil infrastructures in the world according to the international consultancy KPMG.