FCC Construcción wins the irrigation modernization works of the Comunidad de Regantes de Molinar del Flumen
20/02/2018
FCC Construcción wins the irrigation modernization works of the Comunidad de Regantes de Molinar del Flumen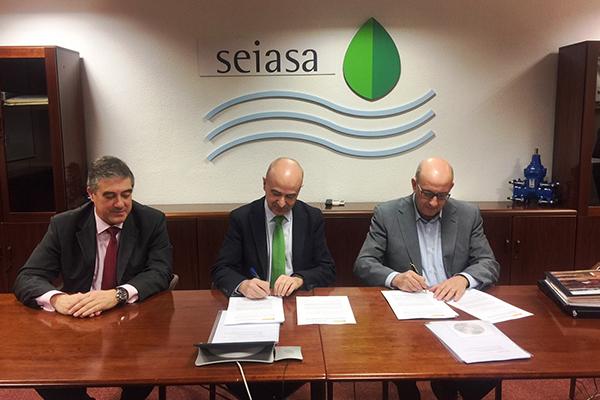 The infrastructure area of the FCC Group has been the winner along with other companies (COPISA and EASA) of the irrigation modernization works of the Comunidad de Regantes de Molinar del Flumen, Phase II, in the province of Huesca.
The Public Company of Agricultural Infrastructures awarded the contract for an amount of 15.5 million euros.
The planned works will affect 3,643 hectares of the irrigable area of this Irrigation Community, which covers the municipalities of Sangarrén, Barbués, Torres de Barbués and Almuniente and will benefit 354 irrigators.
The irrigation modernization project of the Comunidad de Regantes de Molinar del Flumen, Phase II, contemplates the modernization of the irrigable area located on the right bank of the Flumen River, through the replacement of the current irrigation system by surface through ditches and concrete gutters, by a pressure irrigation by underground pipes.
The planned facilities include an irrigation network and a pumping station, with eight horizontal pumps of different characteristics, with a total installed electrical power of 3,975 kW.
The entire system will be managed from the headquarters of the Comunidad de Regantes in Sangarrén, through the telecontrol system with the opening and closing of hydrants, as well as the reading of the consumptions made.
The Collaboration Agreement between the Comunidad de Regantes of Molinar del Flumen, integrated in the General Irrigation Community of Alto Aragón, and the Public Company of Agricultural Infrastructures, to undertake the Irrigation Improvement and Modernization Project through the construction of a network of irrigation under forced pressure and annexed works, was signed in July 2013. The agreement contemplated the completion of the works in two phases the first of which, already completed, is currently in operation.