27/12/2016
FCC Construcción wins the Raos dock 9 (Santander) expansion contract
On 20th December, the Board of Directors of the Port of Santander awarded FCC Construcción the expansion of Raos dock 9 (Santander). The award has a term of 18 months and has a budget of €17.2 million.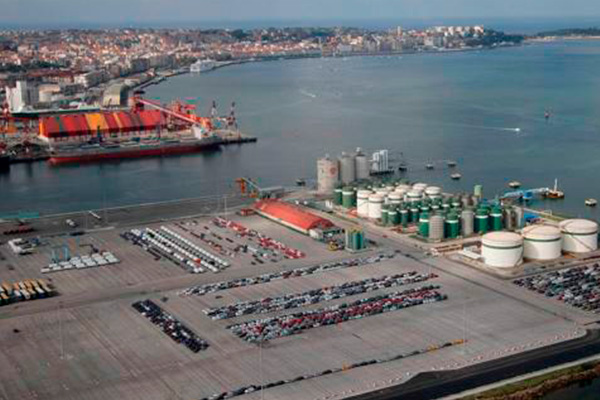 The facilities consist of a 280 meter long dyke attached to the Raos east side central breakwater. This expansion will be carried out by anchoring eleven concrete blocks and batter and backfilling. The pier will be aligned with the current Terquisa berthing; 707,000 cubic meters will be dredged and filled with 266,000 cubic meters of quarry material.
The work aims to enhance and increase Ro-Ro traffic (vessels carrying cars and trucks), thereby positioning the Port of Santander in the European market for container transport. This infrastructure will also allow for multiple transoceanic vessels to berth in Santander.
Experience in Maritime Works
FCC Construcción has adapted to provision for increases in flow of port goods, to increased demand for quality services, to achieve shorter delivery times and lower costs; or to intermodal requirements to expand transportation alternatives.
In its portfolio, FCC has numerous, highly complex projects in the fluvial and maritime domain all over the world. Its Technical Services team and cutting-edge equipment ensure the application of innovative processes in all FCC projects and the close monitoring of all work performed across the world. Among the most recent international works, the Dyke of Monaco, the Açu Superport Expansion (Brazil) and the Port of El Callao (Peru) stand out. At a national level the expansion of the Port of Musel (Gijón), the extension of the East Seawall of the Barcelona Port or the new container terminal at the Port of Cadiz stand out.